McLaren 650S Claims Awards on Three Continents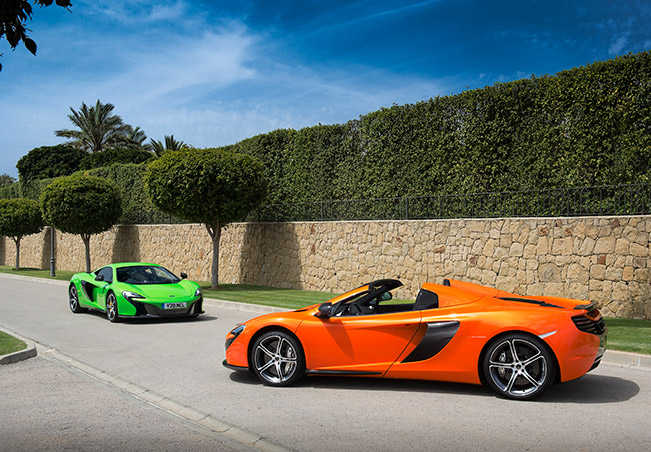 After obtaining three prestigious titles in just one week, the McLaren 650S has achieved further global praise. This innovative car was recognized as the 'Best Supercar' in the Middle East Car of the Year awards, followed shortly after by winning the coveted '2015 China Performance Car of the Year' title. But this is not all, my friends. This McLaren triumphed as 'Scottish Sportscar of the Year' too. The award was bestowed by the highly regarded Association of Scottish Motoring Writers.
Apparently, the McLaren 650S has managed to make a statement and leave a strong impression ever since it has been launched (which happened at the Geneva Motor Show in March). The remarkable results and achievements are testimony for McLaren's workmanship, uncompromised excellence, hard work and thought put on the making of the vehicle. What is more, the 650S claimed the third successive annual title for McLaren in the Middle East region, thus following the path of the 12C and 12C Spider which had previously scooped the 'Best Super Car' award.
Jolyon Nash, Executive Director for Global Sales and Marketing commented: "The past week has seen the 650S claim three prestigious titles in three different continents, which is proof of the breadth of abilities this McLaren presents in all markets. The no compromise blend of high performance, refinement and driver engagement proving as important, no matter where in the world you choose to experience the 650S. That the 650S has received these commendations in such differing markets is also testament to how much and how quickly McLaren has grown as a global car company, with today a network of over 60 retailers across 30 markets. And all opened in less than three years."
Source: McLaren