McLaren P1 GTR Design Concept with European Debut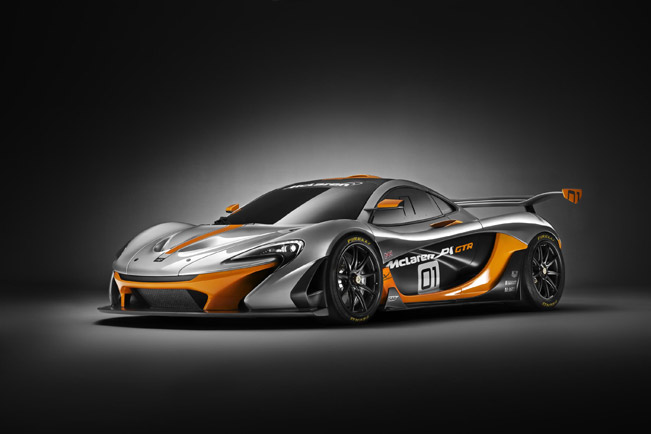 McLaren P1 GTR design concept debuted in Europe, specifically at this weekend's Chantilly Arts & Elegance concours, after it had been unveiled at the Pebble Beach automotive weekend last month. Currently, the development programme for the McLaren P1 GTR continues at pace. McLaren says that this vehicle will be the most track-tailored and powerful model produced by McLaren Special Operations (MSO) up to date.
There are various updates done on the car. Take for instances the power uprate, with an increase in power to 1,000 horsepower. The prototype has been camouflaged and tests race-proven slick tyres with a unique exhaust system. The next stage in the development of the GTR P1 will be the optimization of the aerodynamic performance. The testing will continue even during the winter.
Alongside the McLaren P1 GTR design concept, the company has premiered a unique example of the McLaren 650S. The 650S Coupé has been produced by MSO and commissioned by the McLaren Paris retailer. It is a visually striking example of the mid-engined supercar.
The body of the vehicle has been painted in gleaming Pearl White metallic finish. The same color extends throughout the exterior, including the front splitter, door blades and side intakes. The contrast is made via details such as the roof, lightweight alloy wheels and mirror casings which all have been finished in gloss black.
Furthermore, the body-coloured front bumper and MSO door blades enhance the airflow and optimize the aerodynamic efficiency. In addition, the rear of the car is fitted with an aggressive carbon fibre diffuser which is in contrast to the crisp paintwork. Additional contrast is achieved with a set of five-spoke lightweight forged 650S alloy wheels finished in gloss black.
The interior of this unique 650S is trimmed with lightweight black Alcantara and contrasting orange stitching throughout. Extensive use of carbon fibre can be seen inside as well as a gloss black finish applied to the air vents, instrument cluster and switches on the Active Dynamics Panel.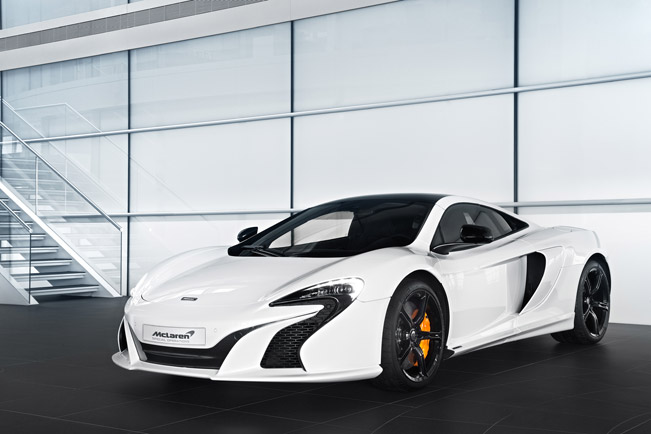 Source: McLaren