McLaren 650S Sprint to Debut at the Penultimate Round of the GT Cup Race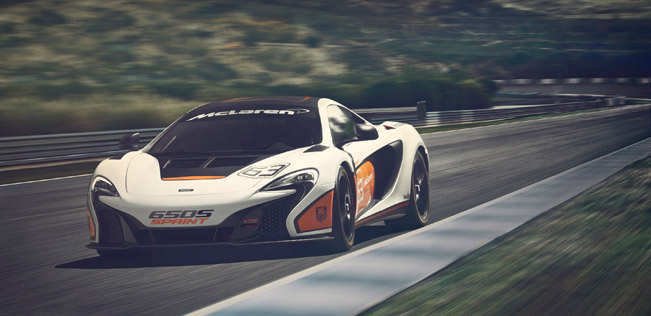 McLaren 650S Sprint will make an official dynamic debut at this weekend's penultimate round of the GT Cup race at Donington Park in the United Kingdom. A month ago, McLaren has unveiled the 650S Sprint at the Pebble Beach Concours d'Elegance. This weekend's race marks the European debut of the car. 650S Sprint was developed and optimized specifically for the track, and now its eligibility to race in the NARRA US GT series, the SCCA GT Championship and the UAE GT series, has been confirmed.
The extremely fast vehicle will contest three races during the weekend: one sprint race with a driver-change on Saturday, followed by two shorter events on Sunday, where the drivers will be contesting one complete race each. Behindd the steering wheel will be the McLaren GT factory driver Rob Bell, who returns to the Von Ryan Racing team after running at this year's Total 24 Hours of Spa in the 12C GT3.
Furthermore, Bell has also been included in the development of the 650S Sprint, so that he can have a thorough knowledge of the track-only racer. Next to the driver will be sitting the experienced Nürburgring-racer and journalist Lomas, who has shown good pace in testing ahead of the event.
McLaren 650S Sprint is based on the road-going 650S. It features aerodynamically enhanced design, delivering increased levels of downforce, and revised air intakes that offer better cooling of the 3.8-litre twin-turbo M838T engine. The 650S roadcar and the 650S Sprint share the same unique engine and transmission calibration, which will also result in enhanced on track drivability and driver engagement. Other important improvements include new developments to the Brake Steer system, more refined aerodynamics and a race set-up for the ProActive Chassis Control (PCC).
McLaren 650S Sprint has a starting price of £198,000 and is currently on sale.
Source: McLaren