Kahn Design reveals sketches about a project in progress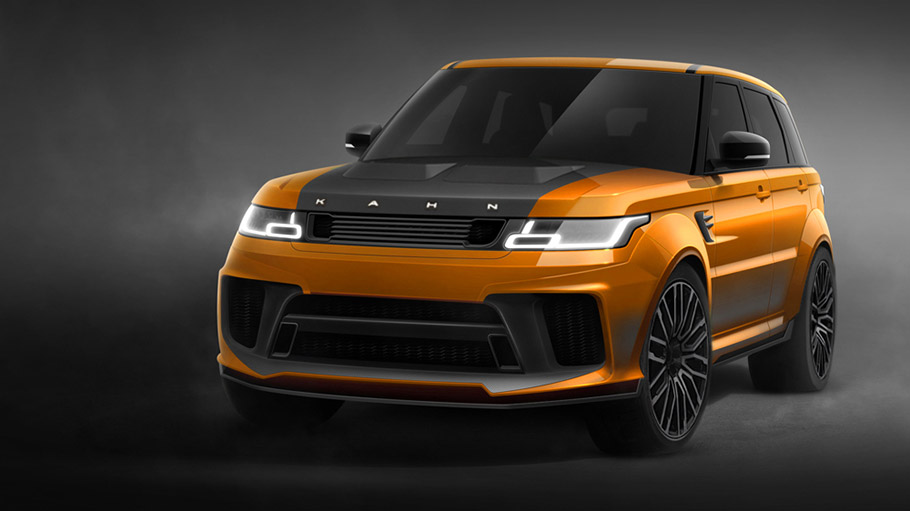 Project Kahn's latest work of automobile fashion has been unveiled and what we see is yet another sexy and advanced machine that deserves even more attention. This time the team showcase a sketch of a lucky Range Rover Sport SVR that would undergo some comprehensive tuning program only to show what dedication and hard work can deliver us. So, let's waste no more time and see what is going on here!
This is a 2018 5.0-liter V8 Supercharged Range Rover SVR machine that would soon meet our world and as it seems, would dominate it. As always, this is a Pace Car project and specialists at Kahn Design seem determined to defend brand's positions as one of the most prestigious and advanced tuning studio in the world.
What we see on the sketch itself is what-would-become the final result of tuning and upgrading. The Range Rover will benefit from tons of exterior styling enhancements, mainly made of light weight carbon-fiber and premium fabrics. We also can see wider rear wheel arches and front arches with integrated air dams that would also accommodate sexy and exclusive Project Kahn wheels – as you know wheels are the final and crucial component of a complete and well-designed exterior shape.
SEE ALSO: APR team reveals its latest tuning project!
In terms of interior, we are not fortunate enough see pictures and plans, but however, what we know so far is that designers will upholster new sports seats with quilted and perforated leather in order to allow driver and passengers to tackle down any road challenge in enhanced comfort. It is also highly likely to see new components and ornaments that will mark the exterior changes and of course, will resemble all of them in terms of styling concept and quality.
However, we remain silent and would impatiently await for the final result – once its announced, you will immediately be announced by our personal review!
Source: Kahn Design