Kahn Design showcases new exclusive project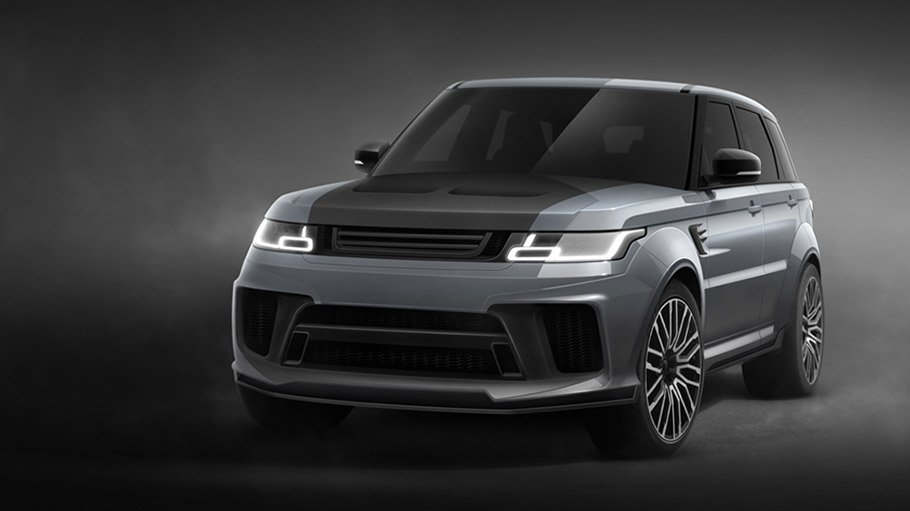 The well-known Range Rover has been an emblem for styling for nearly 20 years. However, the team of Afzal Kahn believes that it can become even better. And now the well-known studio presents the 2018MY Land Rover Range Rover Sport 5.0 V8 Supercharged SVR Carbon Edition Pace Car.
The lucky unit has been given some neat exterior styling updates and of course, numerous carbon-fiber replacements. There is an aggressive splitter that improves functionality, while maintaining the safety features of the original design at the same time. Sweet.
There have been installed wider wheel arches and front arches with integrated air dams in order to accommodate the range of the large wheels. Also, for the exterior styling, there was a rear deck lid spoiler included, roof wing and custom color detailing that enhances the overall premium and exclusive looks of the machine.
SEE ALSO: Lexus showcases the new ES model
In terms of interior, Project Kahn has included neat sporty seats with exclusive upholstery and quilted leather. Sweet. There are also numerous components that contribute to the bespoke design and at the same time remain fashionable and unique. Sweet. Also, the design team offers custom tailoring and color scheme for all these who would like to express their personality within the vehicle.
Source: Kahn Design