Range Rover "red ranger" by A. Kahn
It is true that somehow colors do have a connection with mood and character. Maybe it's their undisputed connection to style preference. So with that cleared up (not really), what would you say a man in a red Range Rover would be like? According to Afzal Kahn, red signifies haste, energy, dynamism and sex appeal... apparently. So, if you happen to be the person described above, you are Kahn design's target audience for this one – It's the Land Rover Range Rover "red ranger" by A. Kahn. That sexiness however, will cost you £71,875 ($114,885)
So for that kind of money, what do you get in return? (except the redness). Add some Extended front and lower lip spoilers, front wheel arch LED light strips, vented front and rear arch spats with integrated air dams and there you have it. The brake calipers are all so very red and an RS front grille surround insert in carbon.
The Kahn stainless steel twin RS autobiography quad oval exhaust system fits perfectly as a complement feature to the whole bodywork. 9.5x22-inch at the front and 11x22-inch at the back, the Kahn RS600 wheels are equally impressive. Their coating is entirely up to you.
The same goes for the interior – Kahn are well known for offering their customer's flexibility when it comes to the internal style. This particular "red ranger" however, bares inside an RS Vesuvius style diamond quilted claret and perforated leather with carbon trim. The speedo and rev counter are in red and cream, the clock is riddled with Swarovski stones. There are entry sill plates in stainless steel that are illuminated for that extra chic feel.
That pretty much rounds it up really. Need we remind you that an "A. Kahn Design is for the individual who will not submit to a life of uniformity and who will only accept perfection" … against monotony and what not. Truth be told, one can break the shackles of mediocrity trough much cheaper means but then again, why not go all the way an get a Range Rover turned into a red ranger?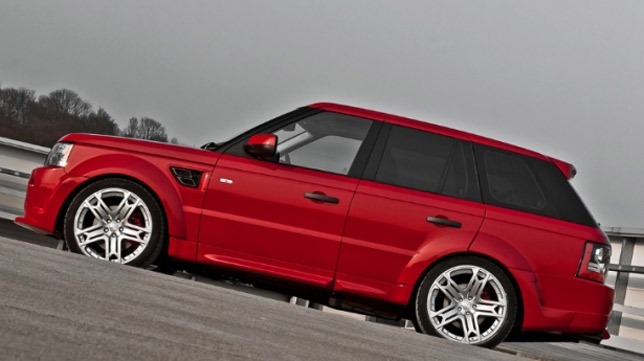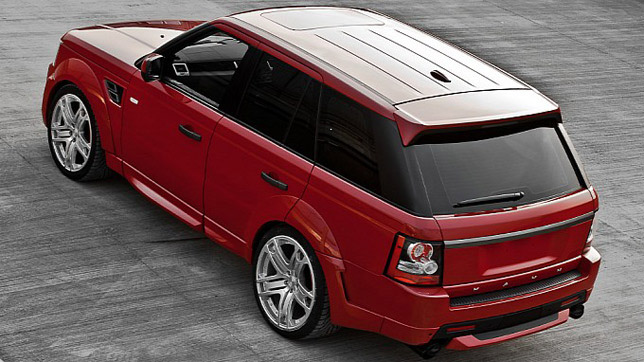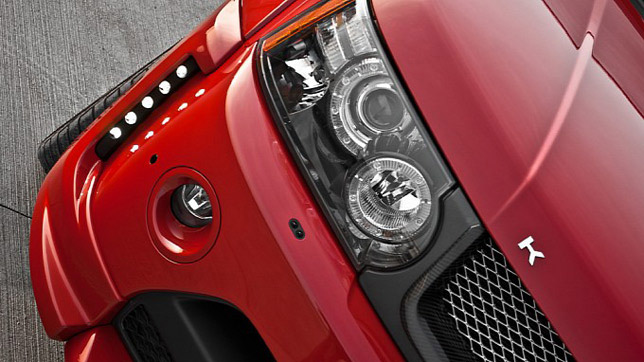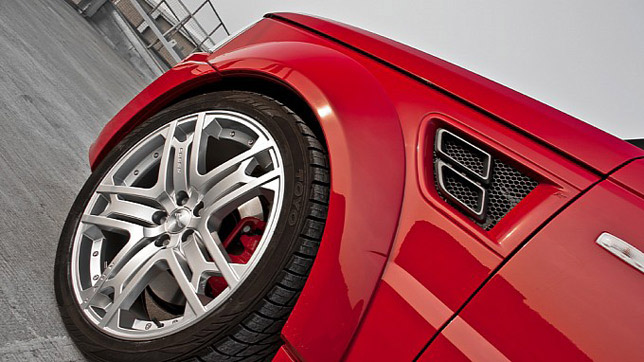 Sourve: Kahn Design