A Pace Car by Kahn Design? Yes, Please!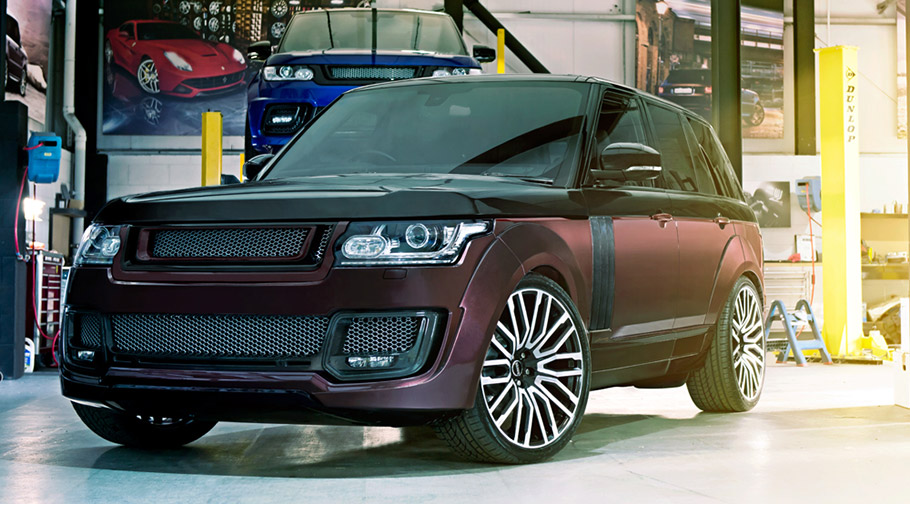 And here we go again: Kahn Design team showcases one more gem: Range Rover 4.4 SDV8 Vogue SE Pace Car. The upgrade process was personally guided by Afzal Kahn himself and we must say that the final result is pretty astonishing! This vehicle is beautiful, elegant and is clearly a honorable member of the Kahn Design family.
Notable features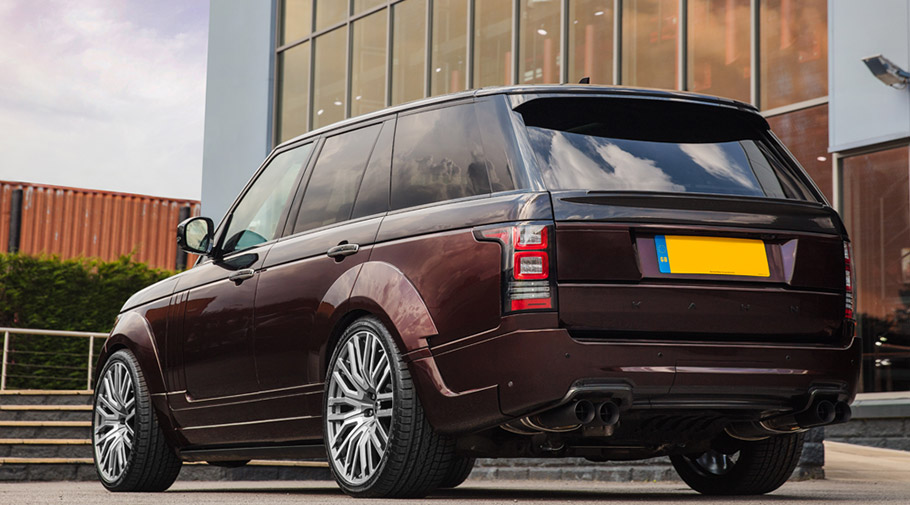 What makes this project stand out from the crowd is the addition of a special Rolls Royce Black Kirsch over Madeira Red color. Furthermore, there are numerous carbon-fiber inserts that contribute to the overall muscular and sporty stance. In fact, we do like the bumpers: they are still incorporating the original fog lights, but Kahn Design team has tweaked them a bit and now they feature 3D mesh inserts and do look a bit wider, compared with the originals. There is also a new front grille with floating insert, extended boot lid spoiler and super cool wheels.
In fact, the exterior concept is heavily dependent on the wheels alone: these are super-stylish Diamond Cut on Shadow Chrome 10x23-inch forged RS650 wheels, wrapped by 305x30x230-inch tires. And they do make a huge difference. First of all, they look premium and of course, express neat hi-class styling the perfectly matches the overall premium expression of the Range Rover vehicle.
Interior styling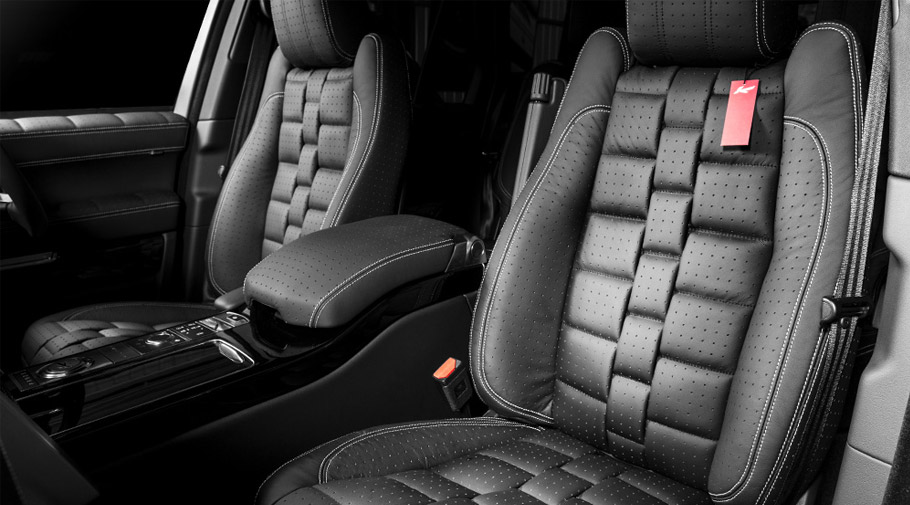 As any other Kahn Design product, the Vogue SE Pace Car showcases a rather sophisticated and elegant cabin design. First of all, the door tops, door arm rests, central console, the instrumental binnacle and the steering wheel are covered in special upholstery with fresh color scheme. There are also stainless steel door sill plates, aluminum foot pedals and fresh new floor mats. Nice!
SEE ALSO: Kahn Design continues to impress with of story of black! Check this beast out!
What we like the most about this project is that the design team did not try to change the authentic nature of the Range Rover. Just the opposite: Afzal Kahn and his fellow professionals have enhanced the beautiful character of the machine. And as always, they have made it in such a way that we doubt that there would be a single person who would not appreciate the fine styling language.
Source: Kahn Design