Winter Tale: Vilner Transforms BMW 5-Series F10 and 6-Series M F12 [VIDEO]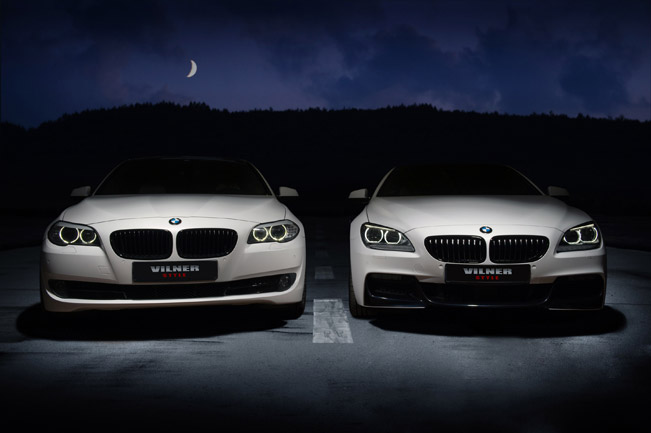 Not only one but two exceptional new BMW models got full modification by the talented luxury tuning specialists from Vilner. Here, we are talking about the 5-Series F10 and 6-Series M F12 models of the famous German auto-maker.
Both vehicles were foiled in white matt, which makes them look almost like twins. Moreover, this actually leaves us with the impression that they are being part of some sort of magical winter tale. The exterior modification does not stop here: Vilner added new spoilers to the rear hoods, and the rear lights were also given a "make-up".
Next, the visual stance of the Vilner BMW 5-Series F10 and Vilner BMW 6-Series M F12 is made even more aggressive thanks to the contrast that the wheels, which are in dark color – Graphite and Black, are making to the foiling.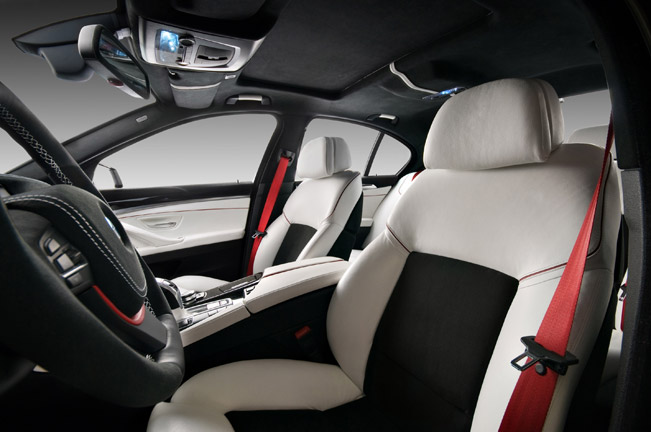 The true craftsmanship of Vilner however, can be seen throughout the interior of both models. First, the interior of the 5-Series was entirely changed. Of course, the same white theme was continued inside the coupe, but also there were added striking contrasting accents in black and red.
In particular, they are to be found on the panel, the upper part of the doors, the ceiling, the middle part of the seats as well as on the steering wheel. The latter looks completely outstanding thanks to its complete customization.
Even more, the rearview mirror was wrapped in Alcantara, which has become something typical for Vilner's interior styling modifications and it turns out to be their trademark. There were also added red seatbelts. Everything else left in the interior was wrapped in the finest white leather.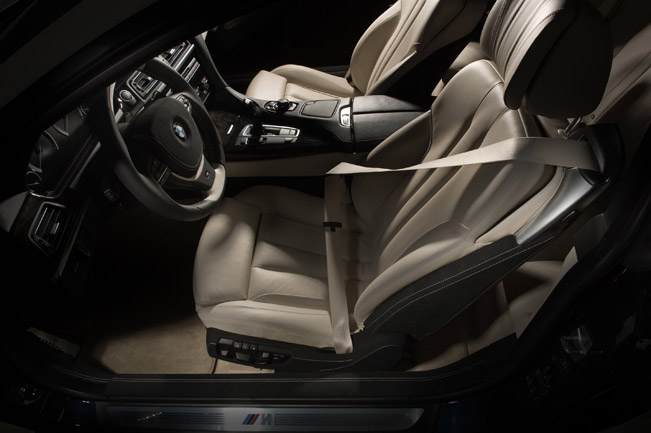 Secondly, in the 6 Series model, the tuning professionals have changed only separate details. The aim was to complement the perfect visual characteristics of the car. The steering wheel here was also modified and to it were added significant amount of elements in Alcantara in ivory color.
In addition, the airbag, the ceiling, the back of the rear seats, the rearview mirror and all plastic elements of the seats as well as of the entire coupe were wrapped in Alcantara. In fact, the result is that there isn't any plastic element left in the car that isn't dressed in the afore mentioned material or in finest leather.
Video Source: YouTube