Vilner Teases an Exceptional Project Dubbed BMW Stormtrooper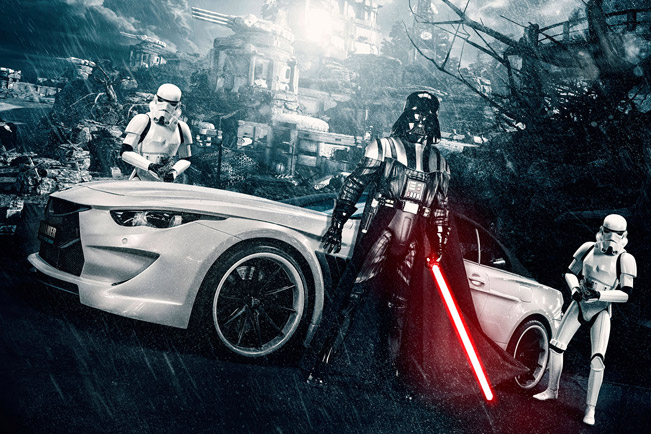 Are you a fan of Star Wars movie series just like us? Well if the answer is positive than you will definitely greatly enjoy the latest project of the tuning specialists at Art Studio Vilner. And we are sure that this car will also appeal to those who aren't familiar with the film saga. The customizing specialists have just sent us three exceptional photos of their BMW Stormtrooper. They have also disclosed that the official full reveal of the vehicle is soon to happen. Of course, the readers of automobilesreview.com will be privileged to be the first to see it.
In fact, this is the second big project that the design atelier has embarked on. The Stormtrooper, as it has been dubbed by Vilner, is a cabrio version of the last year's BMW Bullshark. After the transformation, the ex BMW M6 (Е64) Convertible looks like the stormtroopers - the white "soldiers" in the army of Dart Vader.
Just like the BMW Bullshark, the machine was entirely restyled and refined by the designers and craftsmen of the Bulgarian studio. The result is that the team at Vilner has made some noticeable corrections to the donor car, which has also lot of differences with Bullshark.
Source: Vilner