HOT: Vilner Reveals BMW Stormtrooper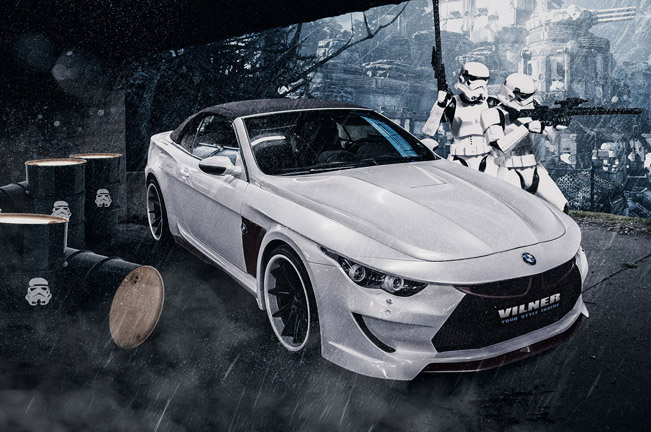 One year ahead of the premiere of Star Wars 7, the new Stormtrooper is here. The next George Lucas movie will be released in theaters next year, but the Bulgarian studio Vilner has already warmed-up the premiere with its latest project - the Stormtrooper. When you see it you will immediately understand why it carries that name. With its sparkling white color and with power hidden in its forms, the car is reminiscent of the Imperial Army troops of Darth Vader. Unlike the numerous army of Lord Vader, BMW Stormtrooper by Vilner is unique and one-of-a-kind.
Stormtrooper by Vilner is the second big project of the design studio. Nearly a year ago, the team revealed the BMW Bullshark - E63 coupe. The Stormtrooper is the convertible version of Bullshark. Both machines are subject to the same design idea, but they are very different.
This time we have a real E64 M6, while the Bullshark relies on the mechanics of the E63 645i. The front and rear bonnets, bumpers, rear fenders, and all accessories for them are also different. Only the front fenders make an exception - they are all handmade and are single units.
Typical for studio Vilner, the color combination is again non-traditional. This time the tuning specialists rely on white and brown. An emphasis is made thanks to the addition of 20 inch black wheels. The designers have further beautified them with white stripe, so that they can remind us of the ion engines of the X-Wing fighters.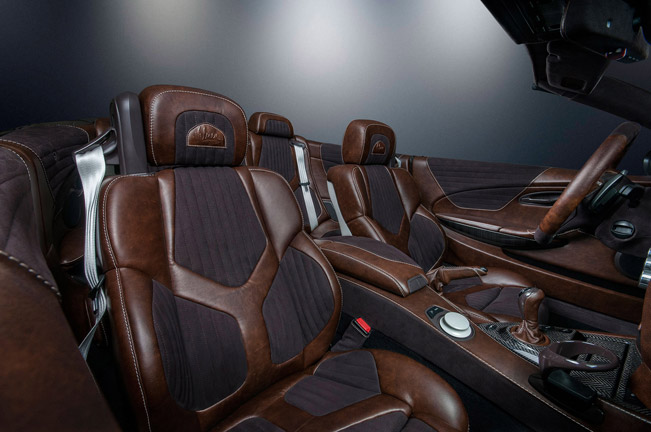 The coupe is covered with three-layer white pearl paint, while the hood is decided in brown. Just like the interior. There, Vilner has used antique nappa leather and brown Alcantara. The dashboard is warped, so that it can get a tinted brown carbon. Highlights on it are the mileage-meters which are in the same color. The seat belts and iDrive controller system are in sparkling white, as well as the back of the front seats.
The decorative elements of the exterior are decided in brown mat. It covers the kidney in the pre-radiator grille, the lips under the front bumper, the doorsteps and "gills" in the front fenders. The latter are functional openings which are involved in the aerodynamics of the car. Below the doorsteps an additional spoiler is added. Just like the Bullshark, the Stormtrooper uses BMW emblems as side indicators.
The headlights are built-in LED lights and have a black base, with the beds of the lighting "bulbs" painted white. The rear taillights also rely on LEDs and send us directly into fight scenes with Star Wars' light-sabers. Vilner judged that the 500 hp (368 kW) of the V10 engine are completely enough and did not make any changes to the engine compartment.