Vilner Exclusively Shows Customized BMW Е92 М3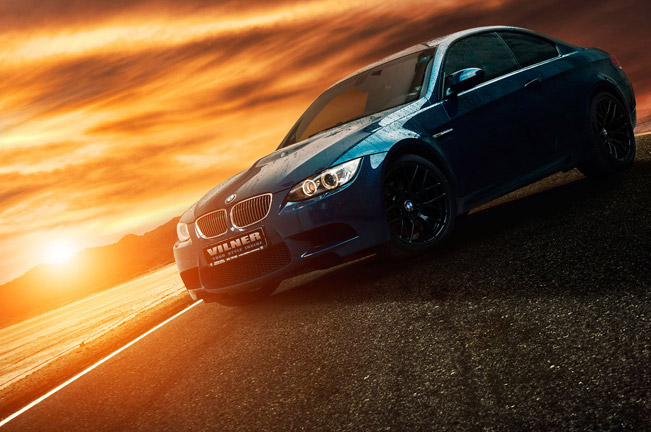 After a long summer holiday Vilner is entering the new season stronger than ever! The luxury tuning studio has recently revealed the customized Alfa Romeo Brera Italia Independent and now is ready to show the exclusive and stylish Vilner BMW E92 M3. The car used as a basis is the last two-door M3 model, which after a short but intense stay at the design studio, has left it more beautiful than ever.
In Interlagos blue color scheme and the recent and almost obligatory for the last M3 coupes carbon ceiling, this car is a real beauty queen. But don't get misled by its exterior appearance. This car is a beast because it hides under its hood something monstrous – its V8 powertrain, which produces more than 414 horsepower (304 kW).
Furthermore, the professionals at the studio have further enhanced the BMW. Inside, this M3 includes carbon leather on the dashboard and seats, new ergonomic steering wheel and generous amount of Alcantara. The material isolates the carbon ceiling as well as it also covers the plastic basis of the seats.
The interior is decided in black. The team plays with this color, using a combination of different materials. Here, they have engaged premium black nappa leather, high-tech Alcantara in the same color as well as black carbon leather. The latter adds an extra dose of drama to the already sporty coupe of the E92 M3.
The highlights inside this beauty feature blue seatbelts and stitching in the same color. The exclusivity this Vilner machine is represented by a discrete personal plate located in front of the gear lever. On the headrests of the front seats there is an embroidered M logo in the obligatory colors: blue, white and red.