Another BMW M235i Cabriolet Project Mightier than its Stock Brother

DTE-Systems BMW M235i is a very special version of the M235i cabriolet that features enhanced power and some other playful characteristics. But before we discus the benefits that this car comes with, we should also remind you that the last news published about BMW was also about the M235i.
SEE ALSO: dÄHLer Releases BMW M235i Cabriolet with 390HP
However, it was a M235i-tuning project by dÄHLer, which as a result generated around 390 horsepower. The logical question that comes in mind is whether this DTE-Systems project will bring out even more from this special M-Series cabrio. Let's see.
FSR14 Performance upgrade for the Turbocharged Engine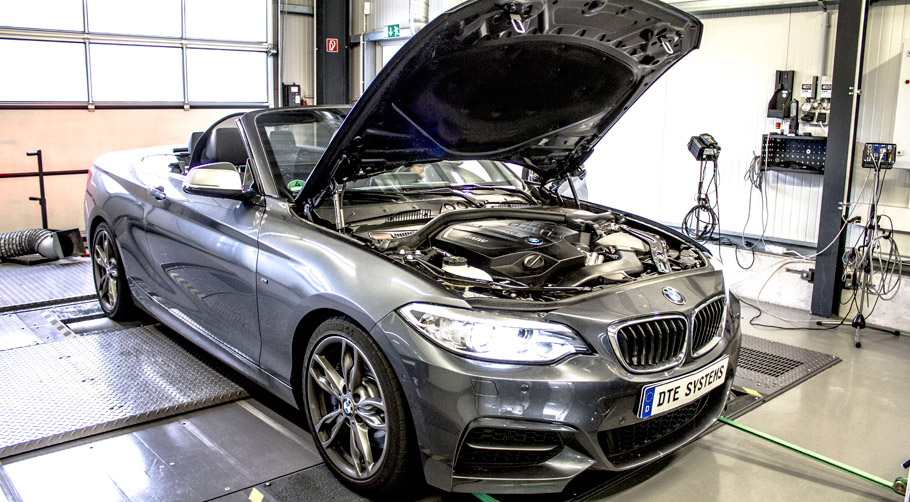 Under the hood of the M235i is the 3.0-liter turbocharged straight-six motor, which in its stock form produces 326 hp (240 kW) and 450 Nm (332 lb-ft) of torque. DTE-System's performance upgrade called FSR1 adds to these numbers 40 hp and 70 Nm, making them a total of 366 hp (269 kW) and 520 Nm (384 lb-ft).
If you have followed my thoughts then you should also know the answer of the aforementioned question. Unfortunately, DTE-System did not manage to beat dÄHLer's 390 hp for the BMW M235i.
New Keypad System
Nonetheless, this cabriolet has some other goodies that the other one doesn't. For instance, an important additional feature here is the keypad system that allows the driver to choose from three different and fully customizable driving programmes.
As a result, they can dial in as many as seven power levels within these programmes. Three-colour LEDs show the chosen programme and service level.
DTE's PedalBox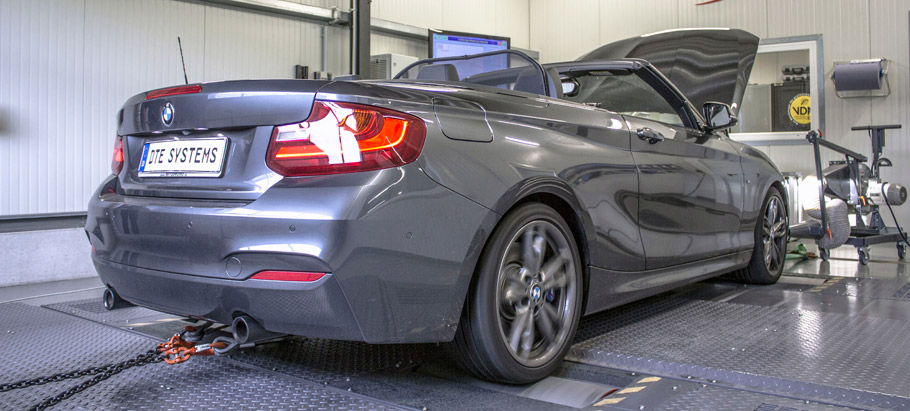 In addition, greater driving pleasure is ensured via the in-house made PedalBox. What does it do? Well, it quickens the response time of the electronic throttle. In fact, there are over 20 different settings, three programmes and seven power levels. This of course gives the opportunity of a suitable response from a standing start and in intermediate gear acceleration.
Source: DTE-Systems