dÄHLer Releases BMW M235i Cabriolet with 390HP

dÄHLer BMW M235i Cabriolet is a product of the Swiss tuning company dÄHLer Design & Technik GmbH. The aim in every project the experts do is to eventually offer optimized and exclusive driving pleasure. And this is exactly what has happened with this BMW M235i Cabrio. As a matter of fact, the car is the forerunner of M2 and this makes everything a little bit more exhilarating.
Tuning for the Engine
The compact cabriolet received a performance improvement for its engine. As a result the car now can generate up to 390 hp (287 kW). In comparison the stock number was 326 HP (240 kW). This optimization also results in better maximum speed, which is now positioned at 288 km/h.
SEE ALSO: BMW Releases 2016 M235i Track Edition Limited to 12 Copies Only
Featuring an All Wheel xDrive, the compact sports car can now accelerate from 0 to 100 km/h in only 4.2 seconds. This is exactly 0.4 seconds less than the capability of the production variant.
More Goodies for BMW M235i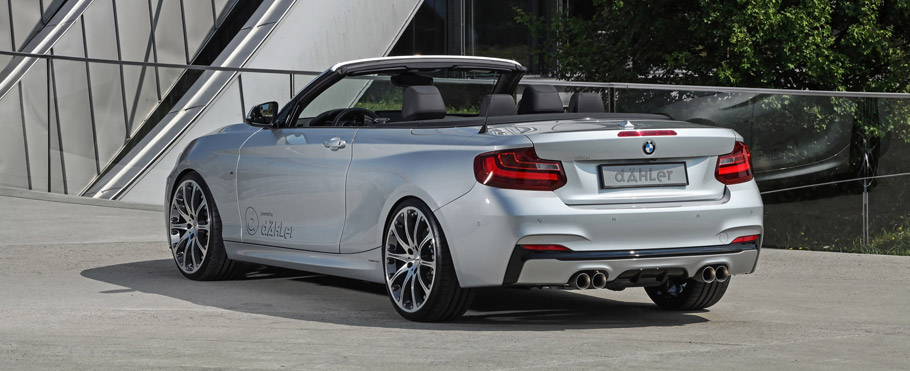 The DÄHLER-tuning program also adds to this BMW multiple adjustable in-house made coilover suspension. As a result, the M235i achieves noticeable increase in longitudinal and lateral dynamics. Other key features here include stainless steel exhaust system with tailpipes, HARTGE multispoke wheels fitted with low profile rubbers and interior individualization.
Source: dÄHLer Design & Technik via Miranda Media