Rolls-Royce Phantom Metropolitan Collection Debuts in Paris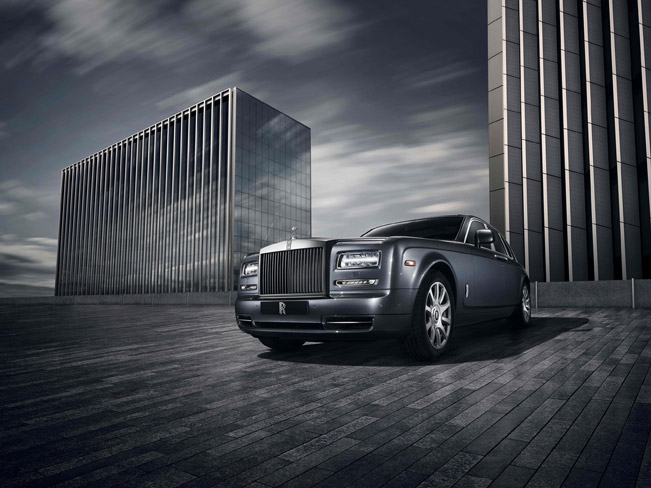 Rolls-Royce Motor Cars is today premiering the Phantom Metropolitan Collection at the Paris Motor Show. The car is inspired by the modern metropolis and features exquisite hand-crafted design. Only twenty units of this beautiful model will be available to commission. As you can see, the car and specifically it's interior pays homage to the world's great metropolises.
Precisely, this was achieved via application of marquetry, which is the art of inlaying small pieces of wood veneer to form decorative motifs. When Phantom's signature picnic table is opened, the occupants see an elevated view of the city. This view was created through the expert application of 500 individual wood veneer pieces.
On the other hand, when the tables are closed – the occupants see a different perspective of the cityscape. The cityscape theme extends and includes the Aetherius Greyleather colour, which was created to echo the colour palette of the modern city.
In addition, the 6,800 two-tone stitches to the central rear seat flutes form an abstract image of a skyscraper. There is also a bespoke clock, which extends the theme to the front of the car. It features a rotating bezel that expresses the 24 of the great cities of the world and their time zones.
Going on the outside, the exterior of this Rolls-Royce is decided in Darkest Tungsten, inspired by city skylines finishes. The exterior is rounded-out with a hand-applied coachline, which depicts an abstract silhouette of skyscrapers.
Source: Rolls-Royce