2014 Range Rover Sport Sets Pikes Peak Hill Climb Record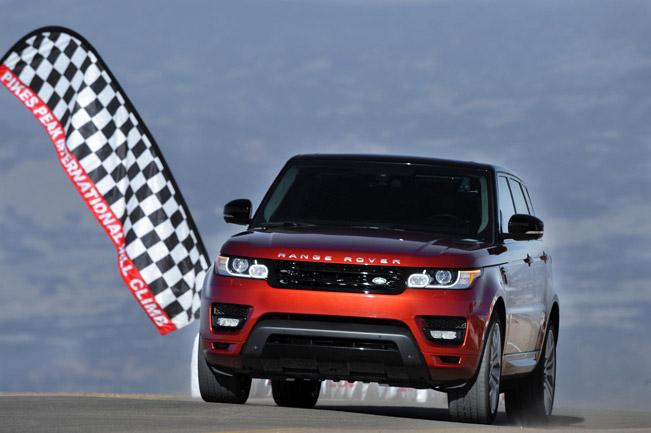 2014 Range Rover Sport has just made its first record for a production-standard Sport Utility Vehicle and even more - it broke the long standing record for any kind of production-standard vehicle on the Pikes Pike International Hill Climb. The achievement was done at the annual competition known as 'The Race To the Clouds'.
There the new Range Rover Sport managed to conquer the 12.42-mile course in only 12 minutes 35.61 seconds. The average speed it achieved on this track is 59.17 mph (95.23 km/h). The record was independently timed and sanctioned by Pikes Peak International Hill Climb organisers of the annual competition at the Colorado venue.
TO be more precise, the record was set by this Range Rover model which is equipped with the 510 hp 5.0-litre supercharged petrol V8 engine. The only thing that differentiated the vehicle from production specification was the fitment of a roll cage and harness seatbelts.
The SUV was driven by Paul Dallenbach who is already known as a Pikes Peak specialist and who has won his division at the Hill Climb six times and won the event outright three times.
The new Range Rover Sport was developed alongside the highly-acclaimed Range Rover with the aim to deliver brand's best-ever on-road dynamics and all-terrain capability. The latest generation of this model has more assertive and muscular exterior as well as more luxurious interior. In addition, the 2014 specification provides by the option of occasional third row seating.
The lightweight suspension design and innovative dynamic chassis technologies are also included in the new Range Rover Sport. This serves in weight optimization and in fact saves mode than 420 kg of the total weight of the SUV.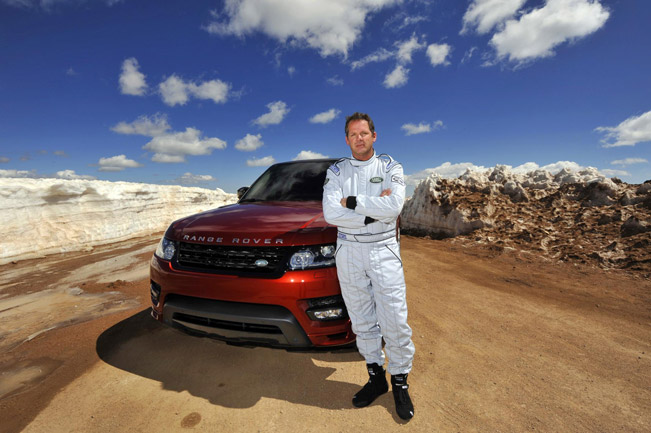 Source: Land Rover