2014 Range Rover Sport vs Spitfire [video]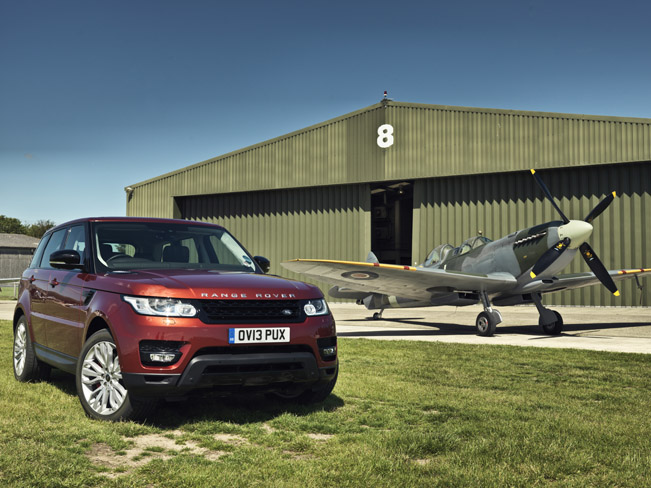 Land Rover has published a promotional video of their all-new Range Rover Sport versus a 1945 Vickers Supermarine Spitfire.
The SUV is powered by a supercharged 5.0-liter V8 engine that develops 510HP (380 kW), while the plane has a 1,750HP (1,305 kW) V12 Merlin engine and a top speed of 644 km/h (400 mph).
The race - the first of its kind at the airfield - involved a drag race down and back on the grass runway, punctuated by a nimble U-turn. It was particularly challenging being conducted on the bumpy grass airfield, a surface which is notorious for low traction levels.
"The team couldn't resist the challenge laid down byFortyOneSix.comand to race such a British icon. It's always difficult to find traction from a standing start on grass, but the Range Rover Sport made a great launch off the line. I was surprised by how bumpy the course was as I accelerated up to 130mph, and of course the other extreme challenge is to brake in time for the turn-around, but the car felt composed throughout the whole run.", commented Mike Cross, Jaguar Land Rover's Chief Vehicle Integrity Engineer.
Source: Land Rover