Mercedes-Benz S-Class Gets One More Award!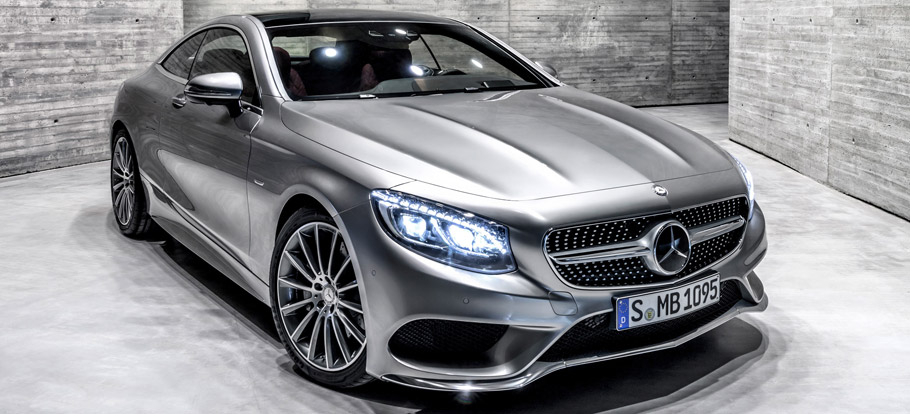 Mercedes-Benz S-Class took the prestigious "Best Executive Car" award in the 2015 Diesel Car Awards. The prize was given by well-known and respective judges, that tested more than 200 vehicles in the past year: they went through every single vehicle and tested it in numerous different categories. Let's see what made Mercedes-Benz S-class the winner.
First of all, the vehicle comes with wide range of performance tweaks. Customers can choose between four-, six-, eight- and twelve cylinder engines, three of which are Hybrids are available in two trim packs: SE Line and AMG Line. Both lines offer incredible machine performance and smooth and comfortable ride. After all, we are talking about Mercedes vehicles.
SEE ALSO: Mercedes-AMG Collaborate with MV Agusta for the DTM Race Car
Further personalization options include 13 different colors and a total of seven different trim options. And of course, there are numerous customizable features for the interior: customers can choose between Rear Sea Rclining Package or the Rear Seat Comfort Package. With recline up to 45 degrees or massage function, along with the Burmester surround audio system  and the rear seat entertainment system, we are sure, that no one will ever want to get out of the cozy cabin.
The S-class remains the number one luxury vehicle in UK, as the market registered 2,700 vehicles in 2014 and more than 1000 registered so far this year.
Hard work and desire for high-quality units always pays good. We congratulate the Mercedes-Benz team and wish them numerous more occasions for celebrating.
Source: Mercedes-Benz