2014 Mercedes-Benz S-Class Hits the US Market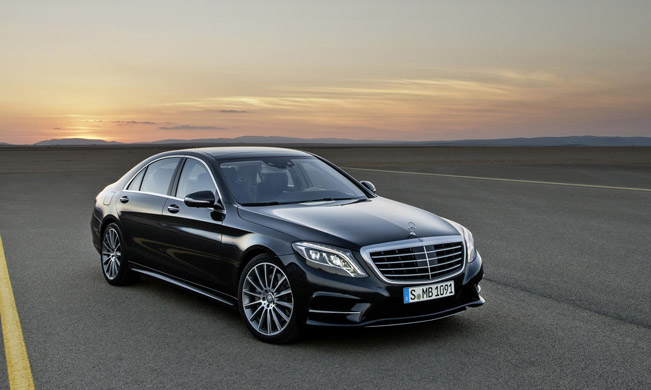 Mercedes-Benz US has announced the pricing of the all-new 2014 S-Class. The luxurious saloon is expected to hit the US market next month with pricing starting from $92,900 for the entry level S550.
With its beautiful interior craftsmanship that features heated armrests and hot stone seating massage, ionized air purification via the Air Balance Package, First Class rear-seat luxury, and a Burmester sound system, its character and overall presence is unmatched. Its fresh, confident, and sophisticated exterior design goes hand-in-hand with an intelligent suspension system called Magic Body Control, which sees the road ahead and adjusts the suspension accordingly.
"The S-Class is the embodiment of the four words which have served as the inspiration for our company since its inception - The Best or Nothing. Every time we introduce a new generation, we have the opportunity to deliver more power, greater efficiency and unmatched safety, backed with an improved value proposition. Not only is the new S-Class the most intelligent car on the road, it's also a smart choice", commented Steve Cannon, President and CEO of Mercedes-Benz USA.
A month later, the manufacturer will receive orders for the S550 4MATIC priced at $95,900 and the top-of-range S63 AMG 4MATIC - $139,500.
Source: Mercedes-Benz