Mercedes A-Class: Was That Facelift Really Necessary?

Mercedes A-Class receives some more attention and now it comes with interesting contours, dynamic lines, and even the unmistakable presence of Mercedes vehicle is now more noticeable. Customers will be granted with redesigned front bumper, refreshed LED headlamps and modified tail lights. In fact, the vehicle has received numerous upgrades and changes, that include suspension tuning, Adaptive Damping System, smart phone integration with Apple CarPlay and MirrorLink systems. There is even an additional color: Elbaite green metallic. It all sounds good, but we all wonder was all this really necessary?
SEE ALSO: German Special Customs Mercedes-Benz S-Class Claimed the Best
Mercedes A-Class and its upgrades
Now, the speical "Motorsport Edition" comes with eye-catching details like the nicely done elegant air vent surrounds and the topstitching in petrol green. And when it comes to drivetrain system, the A-Class has now an fuel efficiency "champion", who is indeed the 109-hp (80 kW) BlueEFFICIENCY Edition, that offers consumption, measured at 3.5L/100 km and CO2 emissions of 89g/km. Along with the stylish looks, the LED High Performance headlamps now offer and safer night rides, thanks to the white beam light, that imitates daylight almost successfully at low energy consumption.

Mercedes A-Class has also received some additional technology extras. For example, the steering characteristics can be adjusted with the special DYNAMIC SELECT system. There are a total of four modes: Comfort, Sport, Eco and Individual. There is definitely a big range of customization and I am sure, that everyone will find the perfect mode for himself. Furthermore, the models, equipped with DYNAMIC SELECT also come with lowered suspension and Adaptive Damping System. In fact, the DYNAMIC SELECT, if paired with the Adaptive Damping System can enable further options and modes, but this time for the suspension system. Imagine how cool is that: with a press of a button you control the handling stiffness and the damping dynamics. Cool.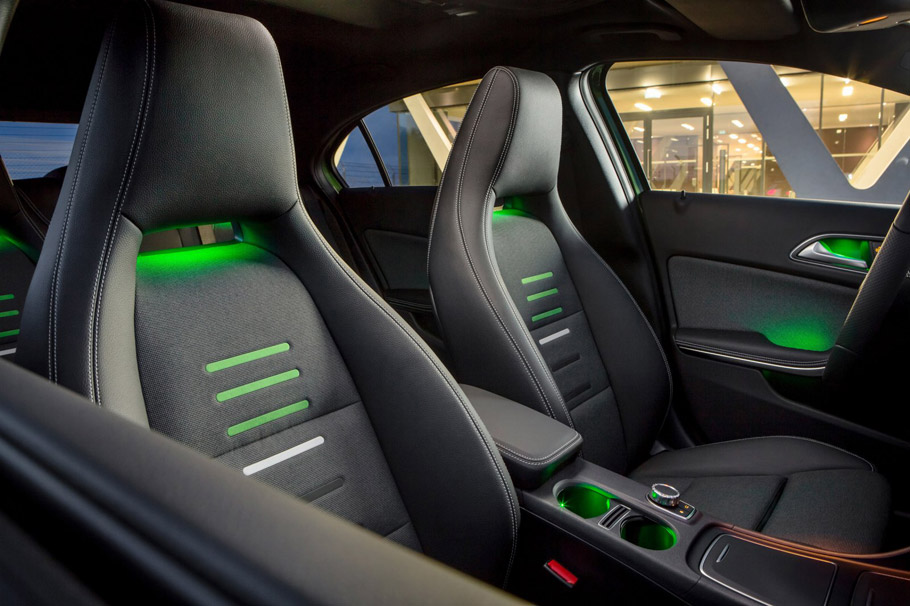 And as said above, the Mercedes A-Class now comes with additional technology gadgets in order to incorporate smartphone systems. The mentioned Apple CarPlay and MirrorLink Infotainment system allow smartphone connections and additional features. If I have to be honest, I should say, that it was about time Mercedes incorporated such technologies in its latest release vehicles. And along with the smartphone incorporation, the A-Class now also offers and ambient lightning, that creates cozy and smooth atmosphere. The system offers 12 different colors and 5-stage dimming. How cool is that?
So, at the beginning I wasn't that interested in the latest Mercedes A-Class, but I have to admit, that the vehicle really has a lot to offer. What do you think?
Source: Mercedes-Benz