Mercedes-Benz Concept A-Class National Tour
Mercedes-Benz A-Class Concept is really a staggering vehicle. It boasts dynamic and sporty styling in the compact class. It is powered by a 2.0-liter engine with 210PS. Concept A-CLASS is going on view for the first time in the UK as part of an exciting and interactive display that is set to capture the imagination and interest of the public.
The Concept A-CLASS National Tour will visit the Bullring Shopping Centre, Birmingham - Saturday 24th and Sunday 25th September; Westfield London - Saturday 1st and Sunday 2nd October; Arndale Shopping Centre, Manchester - Saturday 8th and Sunday 9th October and Braehead Shopping Centre, Glasgow - Friday 14th and Saturday 15th October.
"Both visually and technologically, Concept A-CLASS provides an exciting insight into the potential future of the Mercedes-Benz compact car range, and a tantalising glimpse of some of the features that we're confident would influence future customers in this highly-competitive sector," said Gary Savage, Managing Director, Mercedes-Benz Cars.
"The Concept A-CLASS National Tour creates a unique experience for engaging with our potential customers ahead of some significant model launches next year, and it showcases the future direction of Mercedes-Benz in a truly eye-catching and enthralling way.", he finished.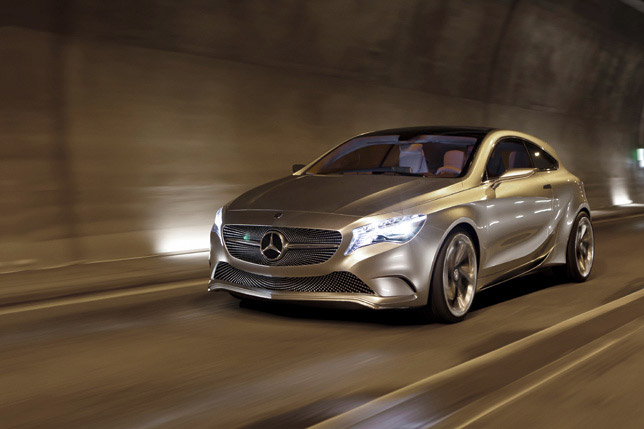 Source: Mercedes-Benz