Mercedes-Benz reveals the most aerodynamic vehicle in the segment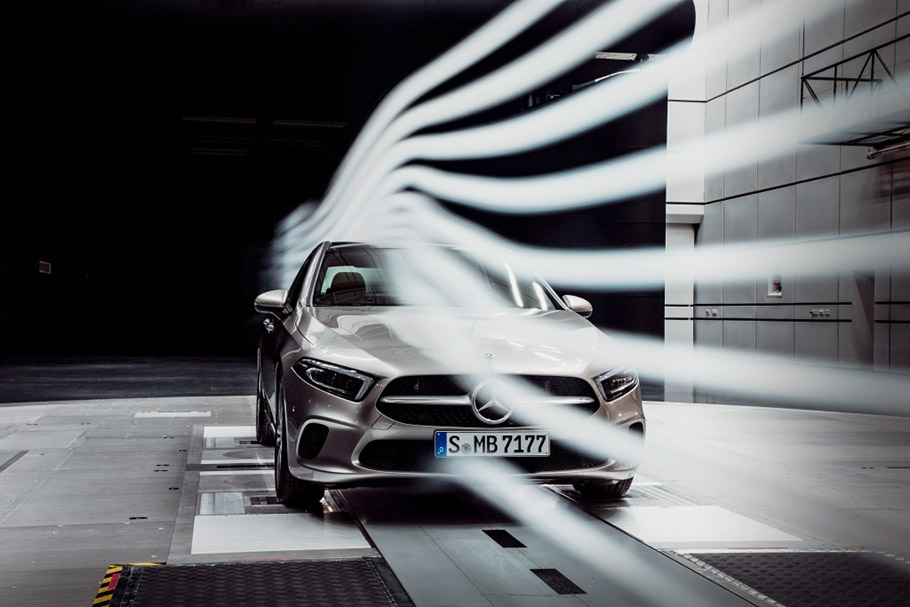 The latest A-Class Sedan has proven itself as the vehicle with the lowest drag, compared with any other production vehicle worldwide. Defending the original world record of the CLA Coupe, the agile sweetheart comes with a value of 0.22 and frontal area of 2.19m2. Impressive, right?
Long story short, engineers at Mercedes-Benz have been preparing for such an achievement for a long time – in fact, this appears to have been pretty tough task, due to the excellent predecessor the CLA Coupe. However, masterminds behind the new silhouette have dealt with the task with perfection and confidence and now showcase a vehicle with numerous revised features and some completely new changes and goodies.
The team was able to optimize and refine the aerodynamic capabilities by tons of computation loops, CAE simulations and measurements in wind tunnel in Sindelfingen. And in addition to the sexy exterior body design, the team has managed to reach yet another goal: all the small changes and improvements have led to a sophisticated reduction of the frontal area without sacrificing interior comfort features and vast cabin dimensions.
Furthermore, there are new front and rear wheel spoilers that are further optimized to route the air around the wheels as efficiently as possible, while the rims and tires have undergone some fine-tuning in order to contribute to the overall excellent aerodynamic profile. Also, depending on the market, the optimal two-part shutter system can be specified – what it does is to minimize the airflow through the engine bay.
SEE ALSO: G-POWER adds a kick to an already powerful Mercedes-AMG coupe
As you might already know, the new A-Class Saloon will launch at the end of 2018. With a wheelbase of a hatchback and proportions of a sporty saloon, the A-Class offers short overhangs at the front and at the rear and tons of cabin space, especially for the rear seats. Of course, buyers will get efficient and refined drivetrain system, high level of safety features and advanced utility and driving-assistance systems.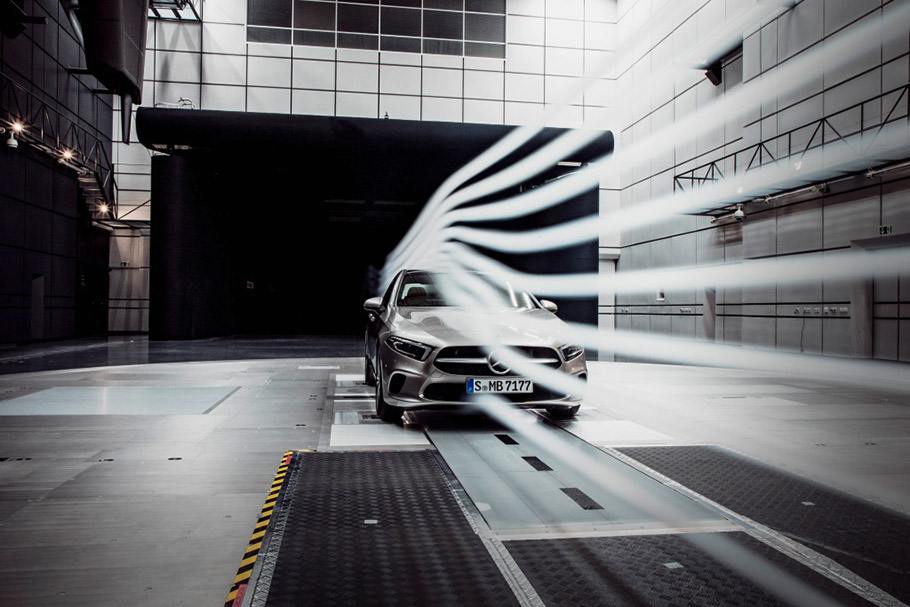 Stick with us for further information!
Source: Mercedes-Benz