Maybach showcases Pullman: the pinnacle of luxury and exclusivity

Mercedes-Maybach is still one of the most prominent and luxurious vehicle brands out there. And it is still in the business – recently the team has revealed a machine that symbolizes the absolute top of enginers' capabilities: the Pullman. It is a massive, powerful and excuisite reading of what a vehicle can achieve in terms of luxury. So, let's check it out!
Exterior design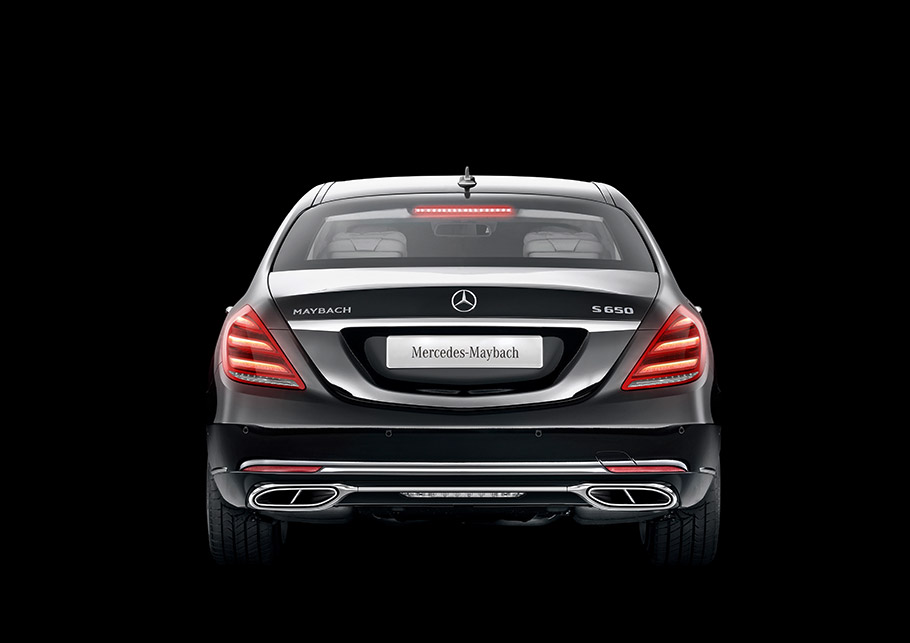 It is instantly recognizable: with well-known design features and with a length of 6.50 meters, this is a vehicle that remains unmistakable. There is a revised grille, however: with vertical struts and resembling Maybach 6, it adds confidence and style to the whole design concept. The massiveness of the vehicle is furthrer accentrured by the 20-inch wheels in 10-hole design. When you think about it, these classics are just the right ones for this kind of ride. And for more personalized appearance, Maybach team offers numerous two-tone color schemes for the body finish. Sweet.
Interior styling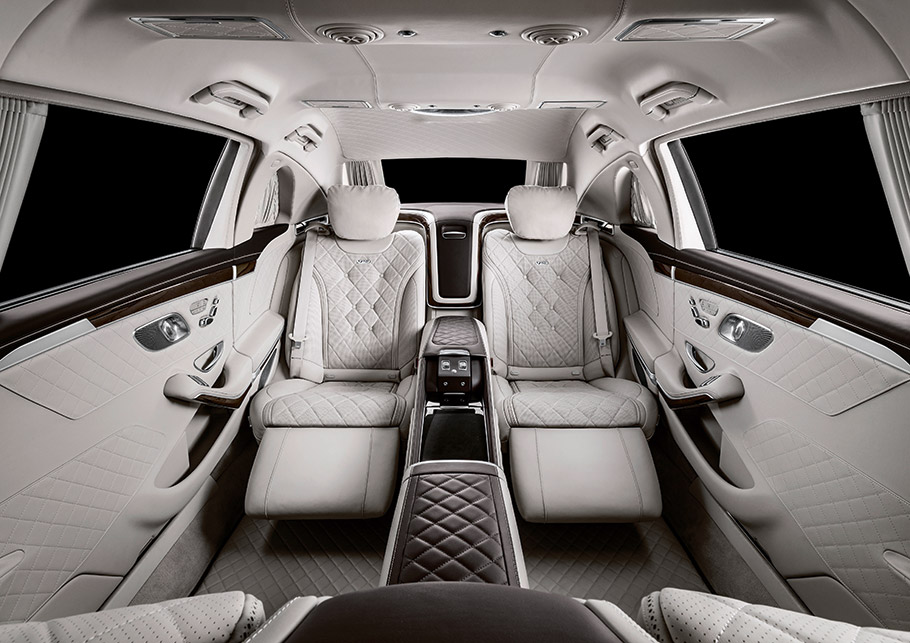 The cabin welcomes everyone to a place where there is nothing else, except relaxation and comfort. The lucky occupants can sit on two exclusive seats that face the direction of travel and can religh by far the longest legroom that is ever presented in a Maybach machine. However, the interior is designed for four people – they sit facing each other and can relish the good ride, via an electrically operated partition. The cabin also features new audio system that contributes to more exclusivity and luxury.
Drivetrain system
SEE ALSO: Mercedes-AMG GT R won a prestigious award! Details here!
This vehicle is designed to deliver the smoothest and most pleasurable ride possible. Therefore, it is geared with a powerful, yet not that punchy and race-oriented engine. It is a V12 biturbo unit that provides a total of 630hp (463Nm) and 1000Nm of torque. It accelerates from 0 to 100km/h in mere 6.5 seconds and has a pretty big appetite for fuel: it consumes a total of 14 liters per 100km. However, we all do know that such a machine is not created for fuel efficiency, right?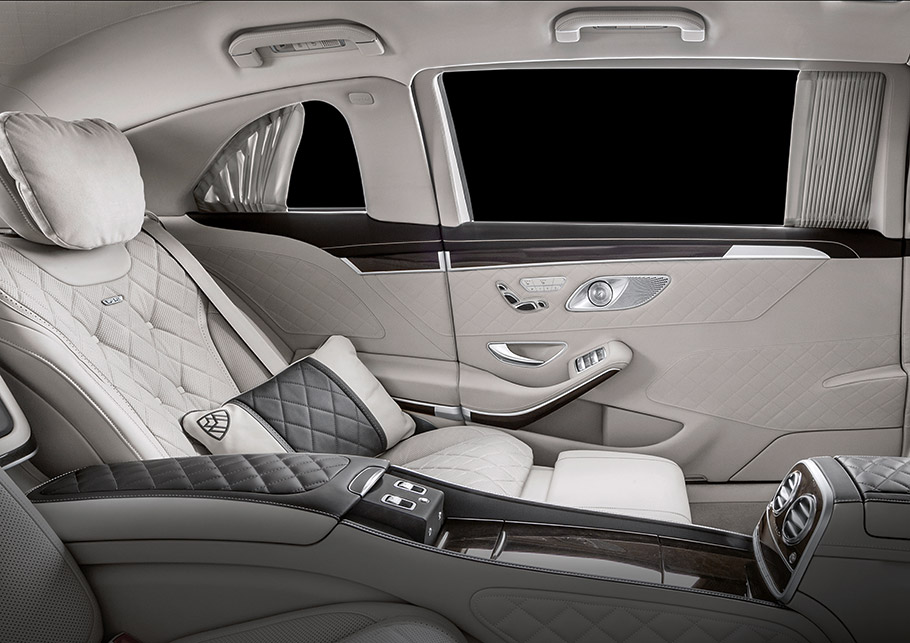 Source: Mercedes-Maybach