Maybach proudly showcases its first cabrio vehicle. And it is fabulous!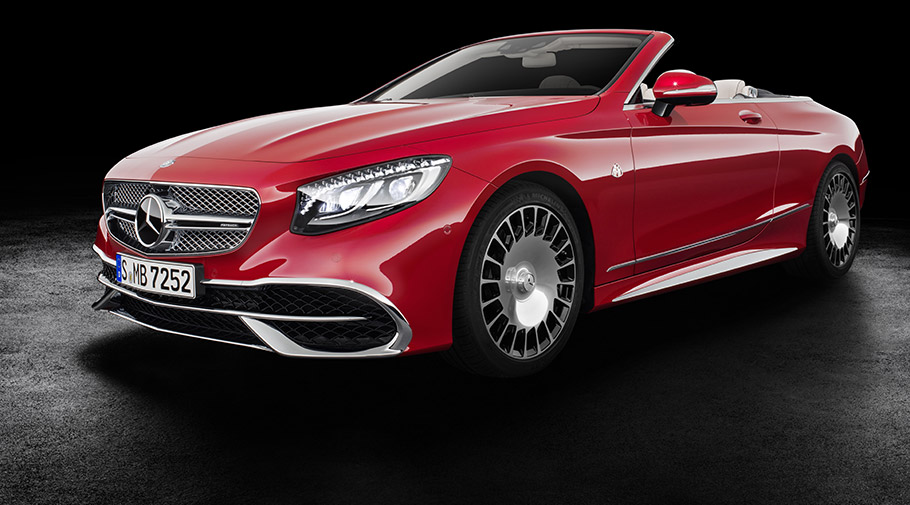 This is it! The first ever Mercedes-Maybach cabriolet vehicle makes its debut at the Los Angeles Auto Show. And believe us, there are tons of reasons to be excited about. Expected to hit the market in 2017 with a limited run of 300 units, the new Maybach monsters showcase the true nature of the word "luxury".
As you might remember, a glimpse towards future was first made with the Vision Mercedes-Maybah 6 that made its debut not that long ago. And now the new addition, the Mercedes-Maybah S 650 Cabriolet comes to finish this affair and offer a new level of comfort and driving pleasure.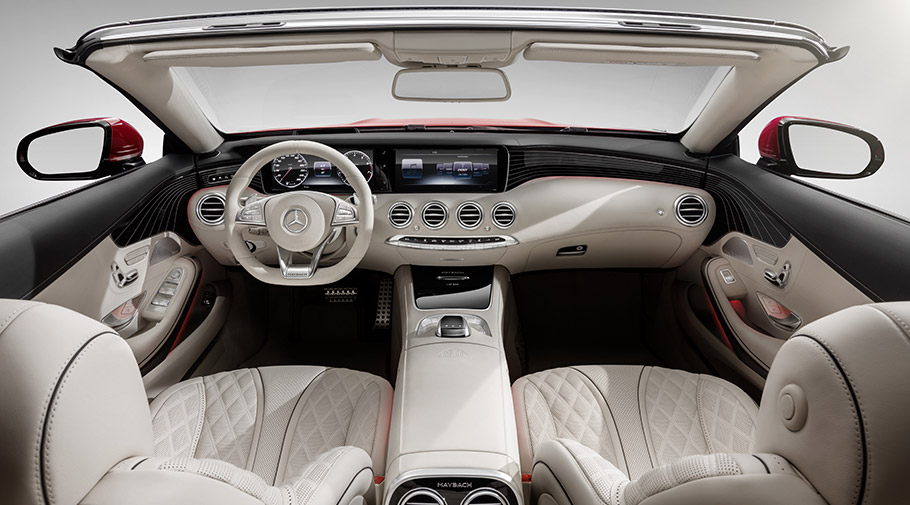 Based on the open-top S-Class, the S 650 features well-done proportions, dynamic, yet super elegant body styling, soft top and dropping line that slopes down at the end and of course, tons of exclusive Maybach features. Only some of these are special front bumper with upgraded lower section and tons of chrome details. There are also special 20-inch Maybach forged wheels with bichromatic finish and something that we find as a super cool feature: a projected Maybach logo when the door is opened. Yes, we have definitely seen such stuff before, but this one still impresses with style and elegance.
The interior is fully leather-trimmed and slightly resembles the styling of the S-Class Coupe vehicle. There are sweet flowing lines in the seats, waterfall-like upholstery, outer diamond quilting on the seat sides and more.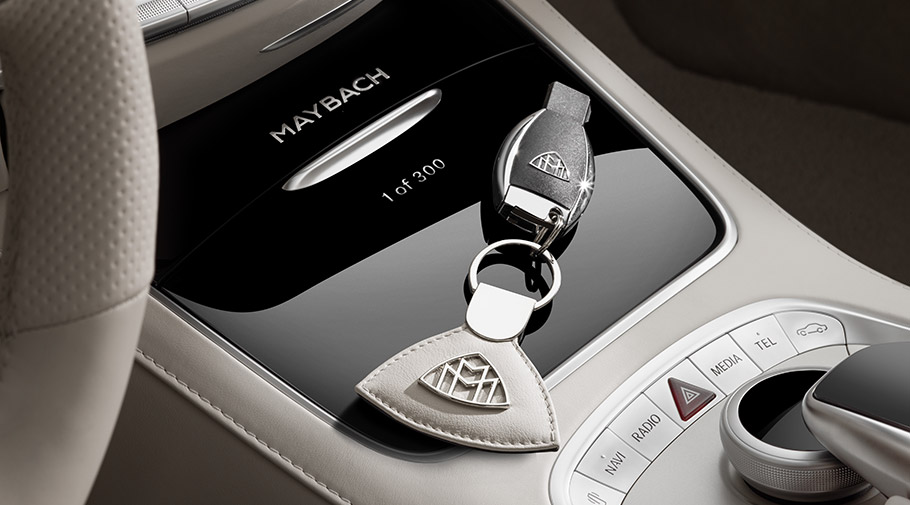 By more we mean unique trim elements to every individual unit. These include coloring, stitching and grain. Of course, being true Maybach family member, the new guy features super exclusive fine wood veneer, individually milled lines and reinforced three-dimensional effect. Also exclusive to this particular model are the deigno nut brown magnolia with either flowing lines or high-gloss finish and the nine interior color concepts.
SEE ALSO: Mercedes-AMG and the three GT3 race-ready beauties
The design team didn't miss to include many logos and badges and of course, there is this super-special chrome-plated "1 of 300" lettering on the cup holder and the steering wheel that features Maybach lettering on the lower bezel. Cool, isn't it?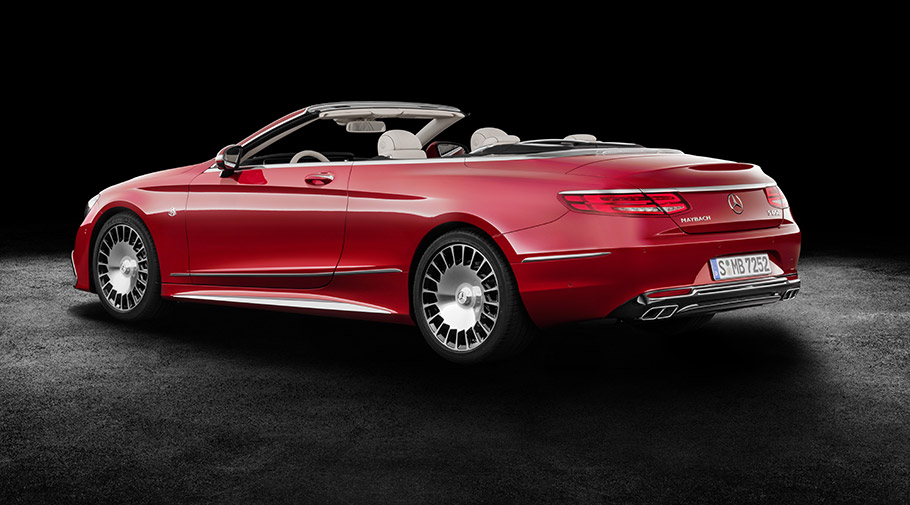 And being precise in the making and giving, the team includes a special welcome pack with each vehicle. This includes a key ring, made from nappa leather and a certificate, signed personally by Dr. Dieter Zetsche, the Chairman of Daimler AG and Head of Mercedes Benz Cars.
Source: Mercedes-Maybach