Maxcklusiv reveals enhanted BMW i8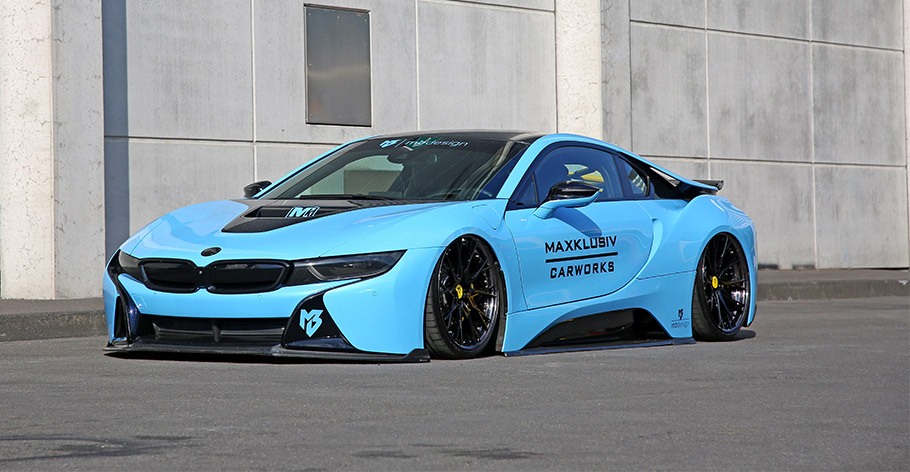 Although BMW I8 is not the fastest or even the most powerful among other sports vehicles, but there are some thing that make it stand out from the rest – the refined three-cylinder engine system and the advanced and futuristic drivetrain systems. And one more thing – the ability to be revised, upgraded and enhanced. And this is what has caught the eye of the Buched-based tuning team Maxklusiv mbDESIGN.
The engineering team noticed different areas and aspects that could have been better and decided to make some touches here and there. For example, the vehicle now benefits from new bolted 9x21-inch and 10x201-inch KV3.3 rims in glossy black, wrapped by 245/30R21 and 255/30R21 Continental Sport Contract 6 tires. Behind the wheels there can be seen new braking system calipers in the same yellow color as the hubcab. And all this is based on the new fine-tuned suspension that contributes to more stability and more confident cornering.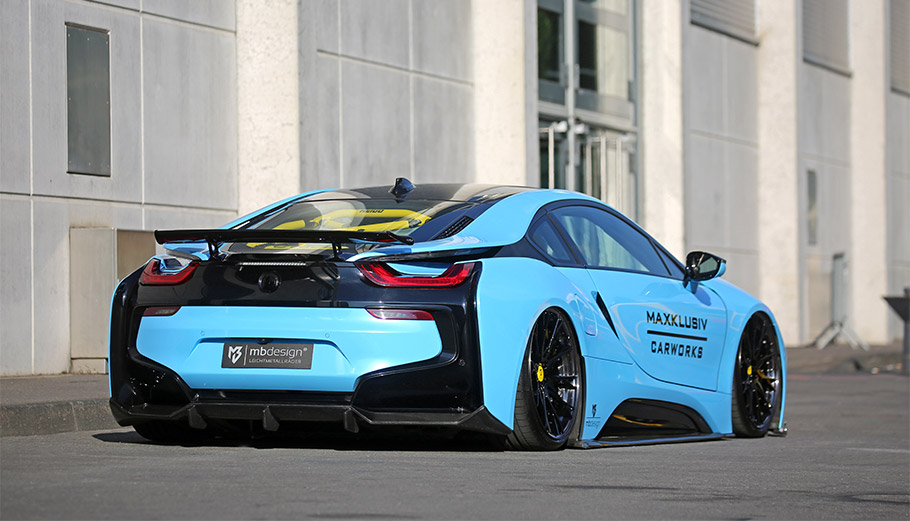 In terms of exterior styling, there's one single core element: new full wrapping. Trendy at the moment, the vibrant "blue pepper" color from PWD Exclusive draws attention with its mellow tones and overall high quality execution. Furthermore, the elegance and sporty spirit of the vehicle is boosted by installing numerous black and carbon-fiber components: there are new carbon-fiber side rocker panels, carbon-fiber front spoiler lip and carbon fiber rear wing.
SEE ALSO: B&B team proudly unveil the revised Velar beast
And last but not least, drivetrain system. As you might well expect, the vehicle has received some enhancements and additional power. There's neat software optimization executed by PP Performance that brings more horsepower and overall better power distribution. Enjoy!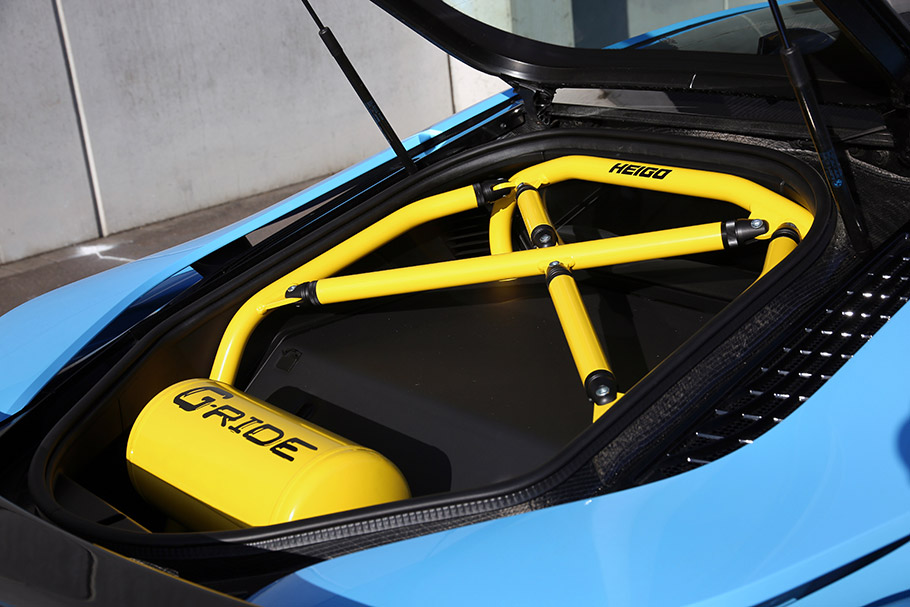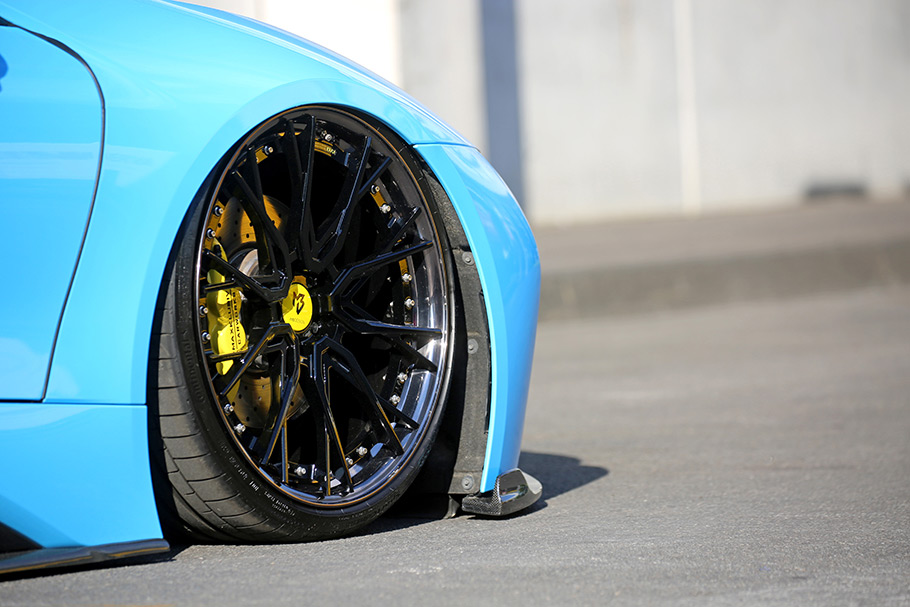 Source: Maxclusiv mbDESIGN