It is BMW Individual making these i8 more beautiful than ever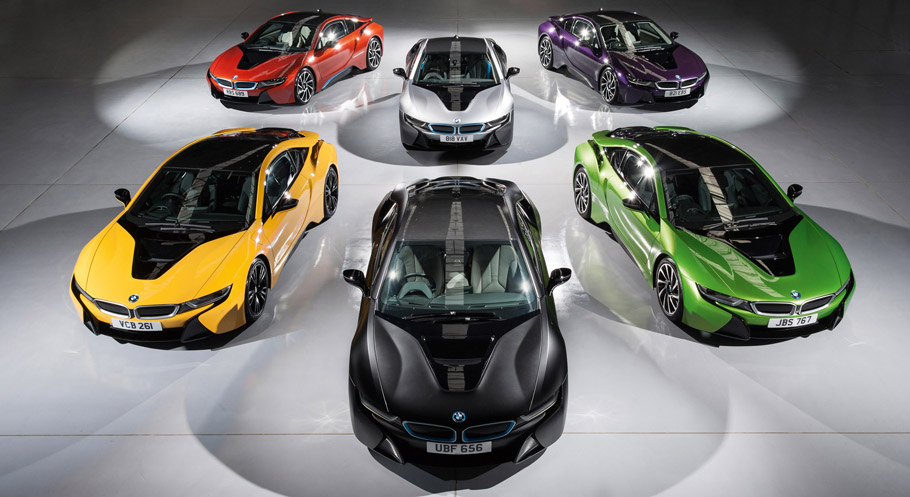 BMW Individual is the least team you will expect to see involved in the i8 or any of the electric endeavors of the Bavarian company. However, it is exactly BMW Individual which will make your i8 like no other in the world.
The extending program of exterior paint finishes for the BMW i8 is now offering more than enough colors, which will put out the individuality of your i8 forefront. The benefit of having the BMW Individual collection is that you can now choose from a vast array of extraordinary paint finishes. They not only complete owner's personality but also reflect their personal style.
SEE ALSO: X-Men: Apocalypse is here and so are the cars of your favorite characters! Check them out!
Precisely, the new shades include Java Green, Speed Yellow, Solar Orange, Twilight Purple Pearl, Frozen Grey, Frozen Black, San Marino Blue and Grigio Telesto Pearl… well, the list isn't over, but there isn't enough space to do that (just kidding).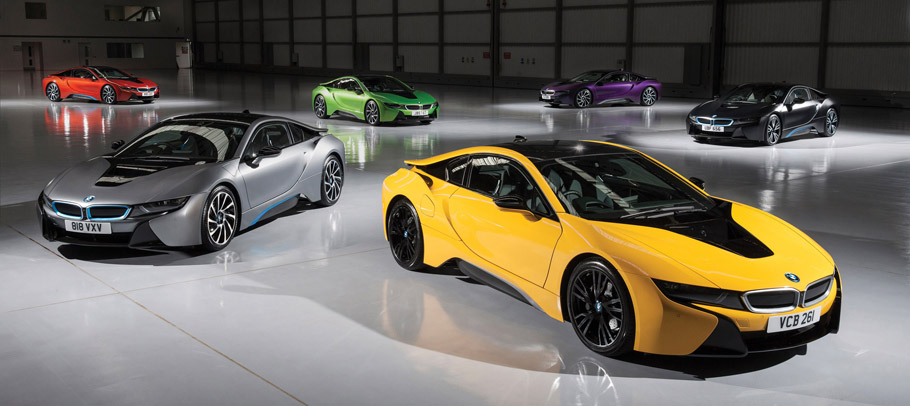 There is also a variety non-metallic, metallic or Xirallic finishes, which utilizes a mixture of synthetic mica or aluminium flakes to produce scintillating effects. How cool is that?
What is more (and more striking also, is the matt finish of the frozen paintwork. It is unique because of its shimmer, making the contours of the BMW i8 even more emphasized and underlining the sculptural character of the car. With the new and beautiful paint schemes BMW Individual is also adding the option of new Black W-Spoke alloy wheels, which are available as part of the programme.
BMW i8 is driven by a hybrid powertrain, which produces a total of 362hp (266 kW) and can also cover up to 23 miles in electric mode alone. The drivetrain also uses company's Efficient Dynamics technology, thus releasing emissions of just 49g/km and delivering a combined consumption figure of 134.5mpg.
BMW Individual i8 BMW Exterior Paint Programme is currently available with immediate effect.
Source: BMW