X-Men: Apocalypse is here and so are the cars of your favorite characters! Check them out!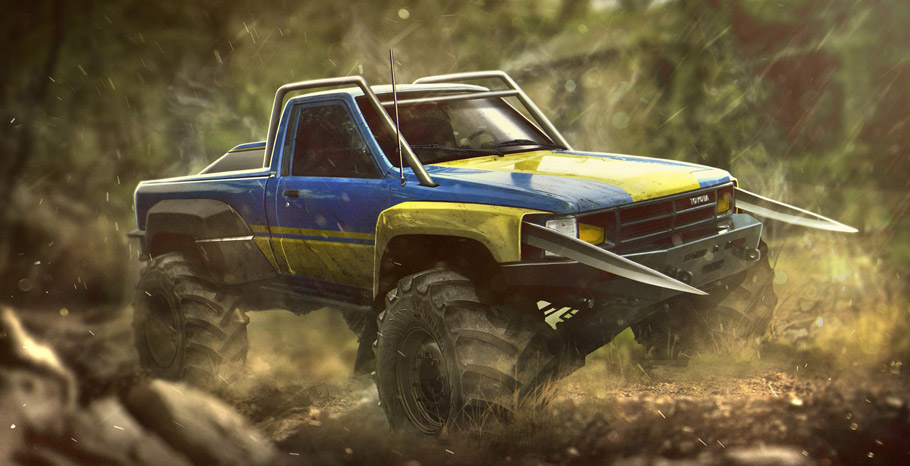 The "X-Men: Apocalypse" is probably one of the most awaited superhero movies this year and we are all hoping it is not a huge disappointment like "Batman vs. Superman". The premiere of blockbuster-to-be movie is happening now and the hype is extremely huge. This was probably the reason for the appearance of these interesting renderings, which show what car models would the superheroes of X-Men drive. We would love to know your opinion about them, so make sure you leave a comment below. Is there anything unexpected you see or would you offer a better car for any of the characters?
Wolverine Driving the Nasty Toyota Hilux from 1988
If you have thought that the Wolverine would go for anything smaller, you would be wrong. The 1988 Toyota Hilux seems the perfect car for him with its rugged appearance and go-anywhere capabilities. In fact, in this rendering it almost looks indestructible… just like the protagonist played by Hugh Jackman.
SEE ALSO: Honda Jazz Type R, Ford Ka ST, Volkswagen up! GTi and the BMW M i3 are the craziest vehicles you'll see this weekend!
As you can see, this Hilux isn't ordinary, but it has a few extra features to help Wolverine in his duties. These include huge and custom-made wheels and retractable blades, which give him the strength and ferocity to destroy the enemies.
Magneto Driving a BMW M6 Coupe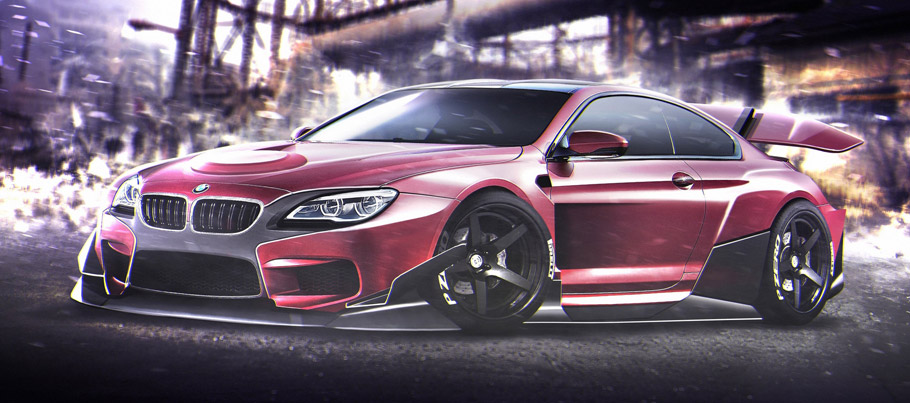 Any questions? Who would say anything else if this is the choice of the mighty Magneto. The character played by Michael Fassbender has chosen the beautiful maroon BMW M6 Coupe, which looks almost as stylish and sexy as he does. The slick high-speed car jumps to 100 km/h (62 mph) from rest in mere 3.9 seconds, so he will have no trouble escaping any hard situation.
In this render, the body of the car is made from the same material as the helmet he wears, thus increasing his resistance to any incoming telepathy. In addition, he will sit behind a bulled prove glass (not that he needs it) and will ride his BMW on superior wheels.
Mystique's Blue Skinned BMW i8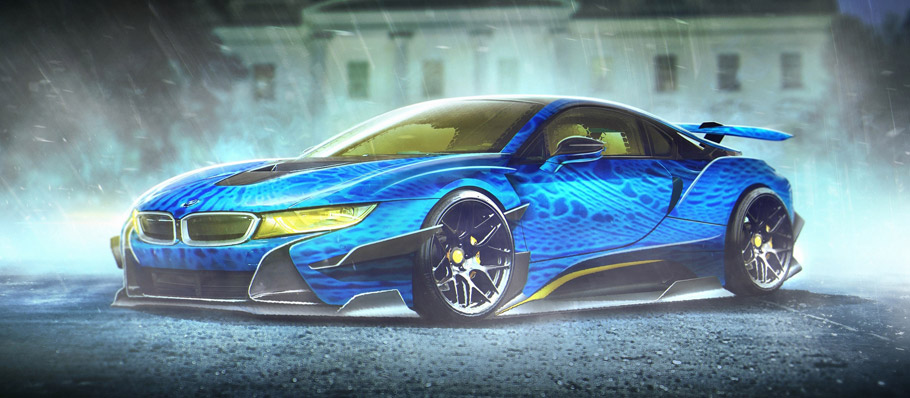 Jennifer Lawrence is playing Mystique, and her character has chosen the electric BMW i8. Made of carbon-fiber, she's even faster, more agile and ready to make her enemies regret that they are alive. With blue scaly skin and flashing yellow headlights her i8 is almost as beautiful as she is.
Charles Xavier Has Chosen the Tesla Model X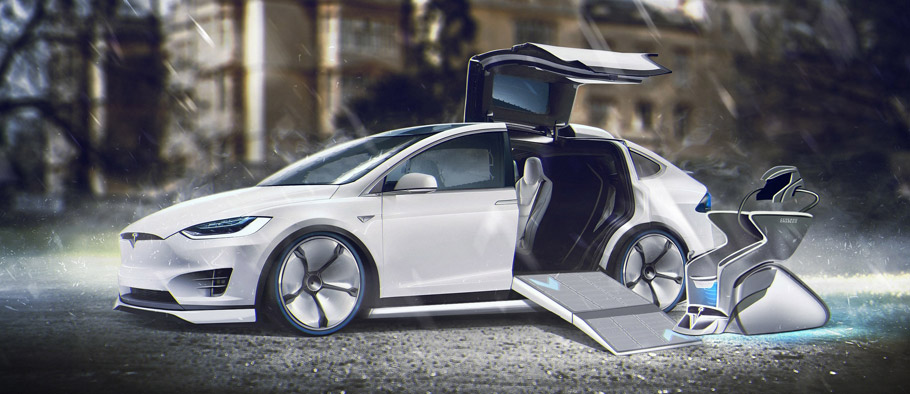 There is no other car than Tesla's Model X that is perfect for Charles Xavier. James McAvoy's character is science genius, who can not drive anything less than a vehicle made by a genius (like Elon Musk). He will also have no trouble accessing his spacious car, because of its double rear door entry. Sitting behind bullet proof windows he will manage the important duties and control the actions of the X-Men team.
Apocalypse's Mercedes-AMG 63 6x6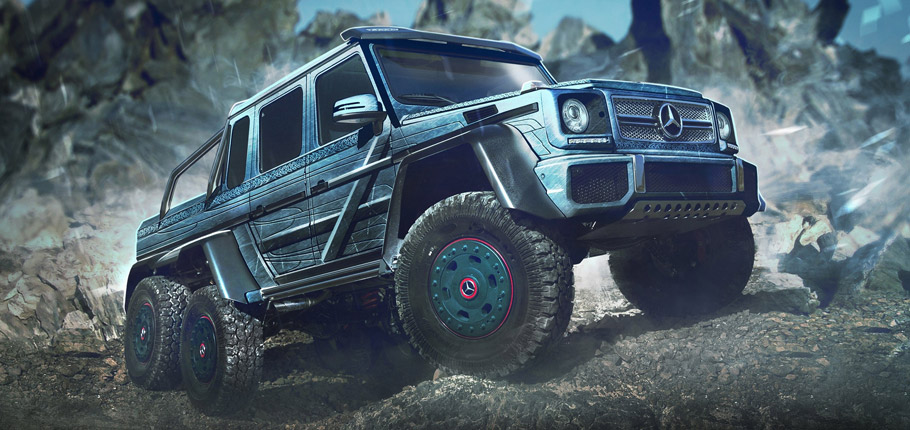 Apocalypse is the longest survivor of all the X-Men and this is why the vehicle chosen for this character is the six-wheeled Mercedes-AMG 63 6x6. Each Armour panel of this machine is intricately designed in art from another age. With these exaggerated wheels, the X-Men are set to destroy or finally save the world!
Cyclops Has Chosen the Shelby Mustang GT350R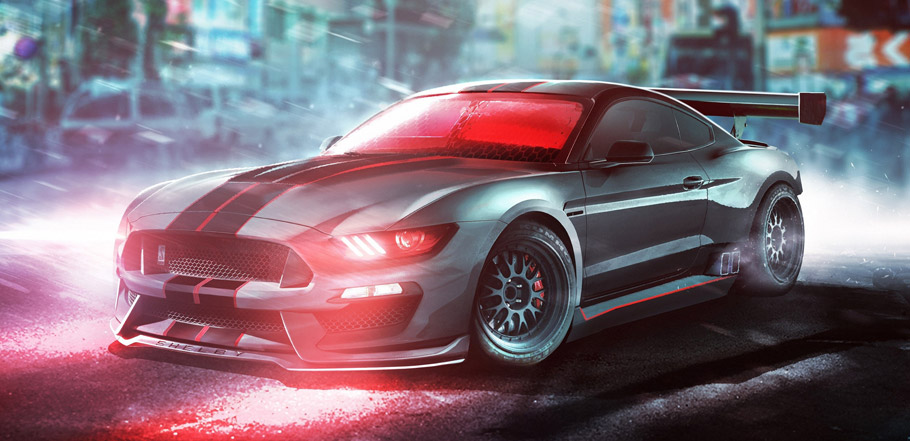 It is not a surprise that the Cyclops has chosen the Shelby Mustang GT350R because he has always been a fan of the Shelby American. This particular render envisions the GT350R with super speed and lightweight carbon fibre wheels, visor windscreen and automatic headlamps which double up as red optic blasts.
Jean Grey's Cute Volvo XC90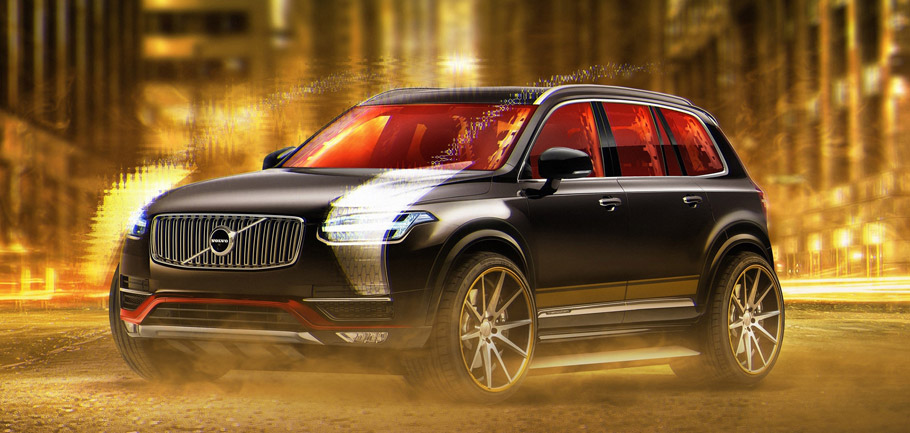 Jean Grey is played by one of the Game of Thrones' cast, Sophie Turner (playing Sansa Stark). We are sure that she will make a fantastic role in these series, too. Her Jean Grey character is envisioned in the renderings driving a cute Volvo XC90, which also has unexpected capabilities. Because of the traumatizing memory of her sister's death caused by a car accident, she has chosen the safest of brands. In addition, her XC90 also sports bullet proof windows and an inbuilt cerebro in the windshield.
So, what do you think?
Source: NeoMam Studios & WhoCanFixMyCar