Afzal Kahn Promises to Build the Ultimate Defender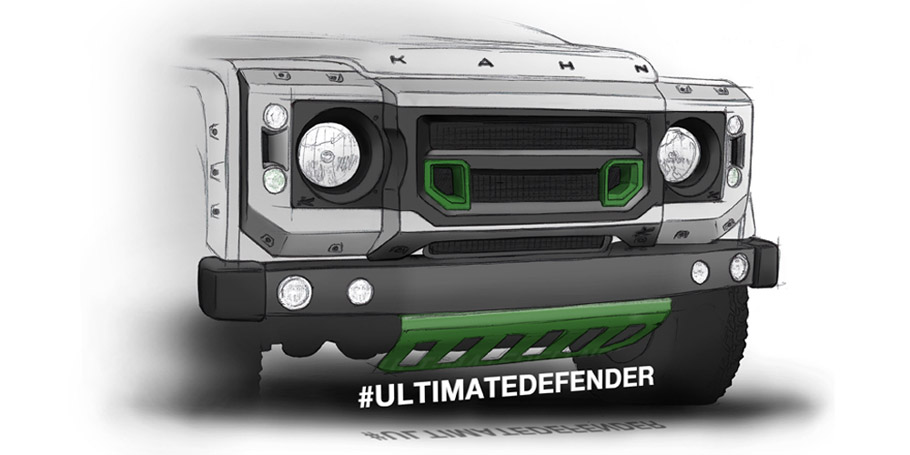 This Friday we are excited to announce that the famous Afzal Kahn has made a promise to build the "Ultimate Defender". Actually the popular designer has been commissioned to design a one-off and a bespoke version of the iconic Land Rover Defender. The car is going to be exhibited at the London Motor Show, which will take place on 5th - 8th May, next year.
We all know that this car is probably A.Kahn's favorite to work with. In fact, we have seen most of tuner's successful vehicle design. From what we know and see form the teaser image, the visual elements used in the Ultimate Defender capture subtle influences and recreate a resonant design with a contemporary feel.
SEE ALSO: This Defender in Tamar Blue is the Best Ride for the Weekend 
The design of the vehicle will be also in harmony with the impeccable history of this British icon. And if you want to collaborate on the final design Afzal Kahn asks to have your say on what additional features would complement the unique car.
You can submit your entry on any social media using the hashtag #UltimateDefender. Those lucky of you will be invited to see the Ultimate Defender at the London Motor Show, which will feature their winning suggestions.
Afzal Kahn spoke with excitement about this project and told us that he has designed a vehicle that will celebrate the history and the unique personality of the Defender. He also said that he will pay a lot of attention to the details in this project.
He welcomes any feedback from Defender owners when they see the Ultimate Defender. We are impatiently looking forward until May!
Source: Kahn Design