This Defender in Tamar Blue is the Best Ride for the Weekend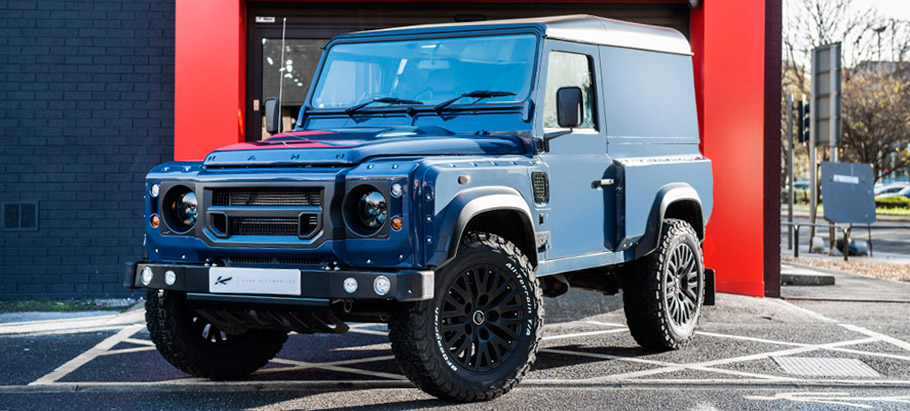 Land Rover Defender 2.2 TDCI 90 Hard Top has received numerous enhancements by the talented tuners at Kahn Design and Chelsea Wide Track. It is painted in Tamar Blue and has one-off styling enhancements that are the perfect way to start the weekend and continue to the beginning of the new week. As an off-road and terrain-conquering machine the Defender has always been Kahn's favorite to work with. So let's see what have the experts done this time.
Exterior
As a basis the team decided to use Tamar Blue Defender 2.2 TDCI XS 110 Wide Track. From there it proceeded with exclusive package. Basically, the visual upgrades comprise of such part that we have seen so far in many tuning by the company. But we should definitely mention some. Starting with the Volcanic Black Satin roof, it perfectly blends with the Tamar Blue exterior color. We can not say that we don't like the new daytime running lights and the shadow chrome headlights on both sides of the X-Lander grille.
SEE ALSO: Kahn Continues its Strong Relationship with Land Rover with the Introduction of Silver Defender Hard Top
We all know that the Land Rover Defender have a capable and dynamic character. This is the perfect basis for the addition of bigger and better looking wheels, isn't it? So, the logical consequence was the addition of a set of 18-inch satin finish 1948 Defend wheels fitted with 235/85/16 tires. Behind those new alloys we see liquid red painted brake callipers and mud flaps.
Interior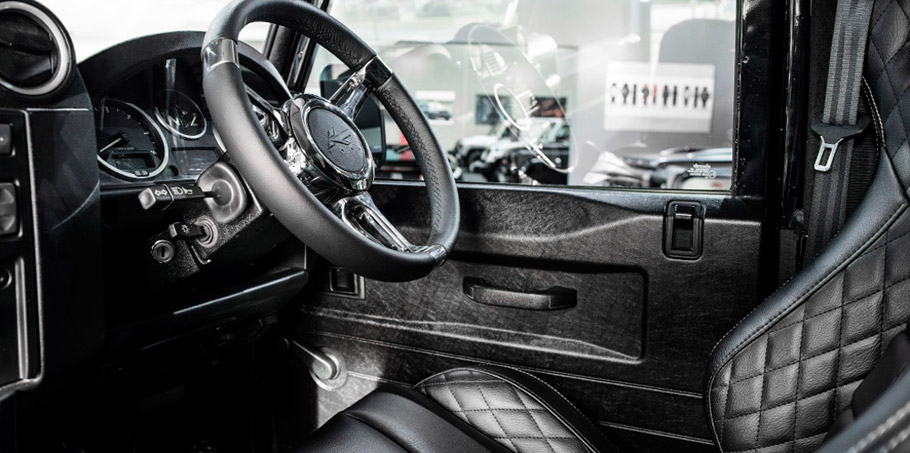 As one enters the cabin, he or she will immediately feel the superb support of the GTB sport seats, which were added at the front. By the way they match the centre glove box as well as the new Churchill Time Clock Fascia insert in red, Billet and Leather steering wheel and vented foot pedals in machined aluminium. In other words the cabin is made so luxurious that even the most capricious one to enjoy.
Source: Kahn Design