Kahn Reveals Land Rover Defender 110 Double Cab Pick Up CWT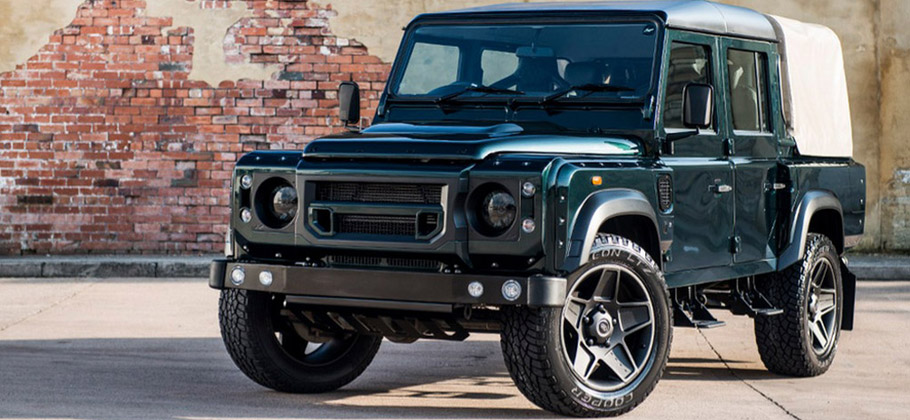 Friday has arrived and so is the newest Kahn project. It is again based on a Land Rover vehicle, and this time under the spot is the Land Rover Defender 110 Double Cab Pick Up. In the work was also involved the Chelsea Truck Company, giving the Defender wider, luxurious and more menacing look.
Exterior
This particular model has definitely this classic styling from the late 60s. Exactly this is what the tuner wanted to emphasize and thus it has painted it in Aintree Green. In addition, there are some extra equipment elements, which are not to underestimated.
SEE ALSO: Kahn Previews Stylish Range Rover Vogue RS650 Edition
Precisely, Kahn added new side vents with a stainless steel mesh, new bumper with integrated daytime running lights and shadow chrome headlamps. Extended front and rear wide wing wheel arches with exposed bolt apertures as well as the stainless steel hood and Chelsea Truck Company spare wheel cover are those necessary goodies that Kahn specialists just can't go without.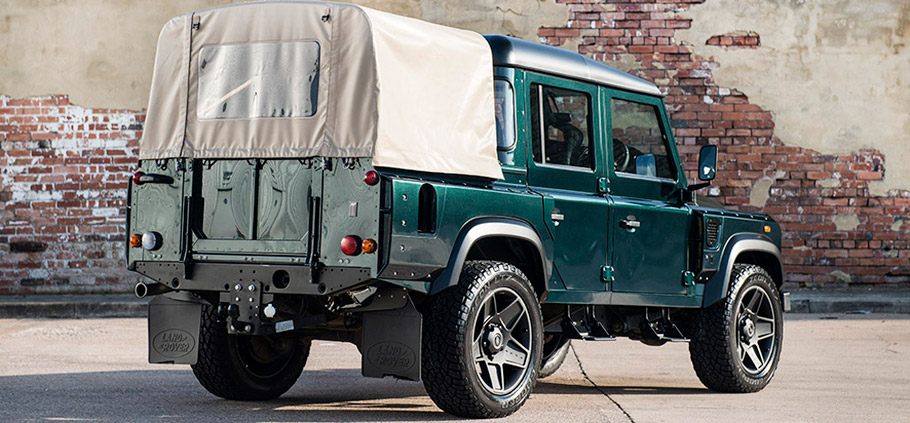 And what are your thoughts about the X-Lander front grille, which has the same color as the sump guard? And have you spotted the wheel? Their model is called Mondial, they come in Volcanic Black and 20-inch dimension, and are fitted with 275 x 55 x 20" tyres. Behind them we see painted brake callipers and toughened mud flaps. Above the wheels there is covered pickup truck bed.
Interior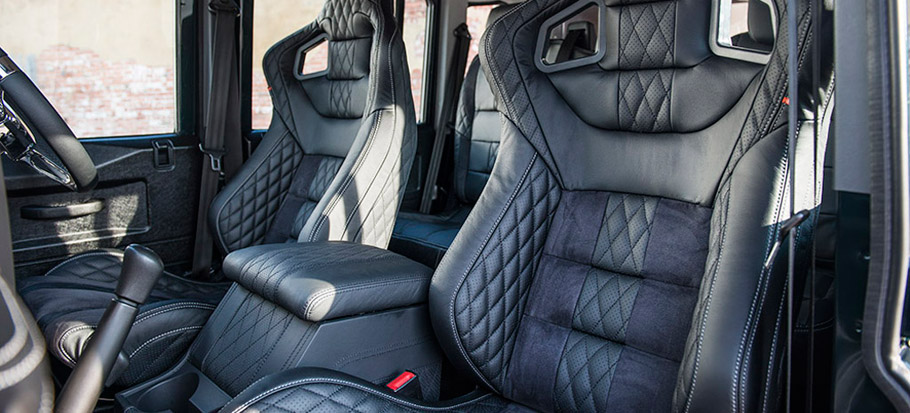 The cabin of this Land Rover Defender is very luxurious. This is because the standard front seats were substituted with front and rear Sports GTB seats trimmed in quilted and perforated black leather. Kahn designers have also make it possible for the Defender to receive full leather instrument binnacle, hard-wearing floor mats, billet and leather steering wheel, passenger dashboard top and grab handle, vented foot pedals in machined aluminium and centre glove box as well as Churchill time clock fascia.
This equipment undoubtedly lends more aggressive but at the same time luxurious presence to the Land Rover. We are sure that this car will definitely deliver one of the best driving experiences.
Source: Kahn Design