Kahn Says Farewell with The End Edition of Land Rover Defender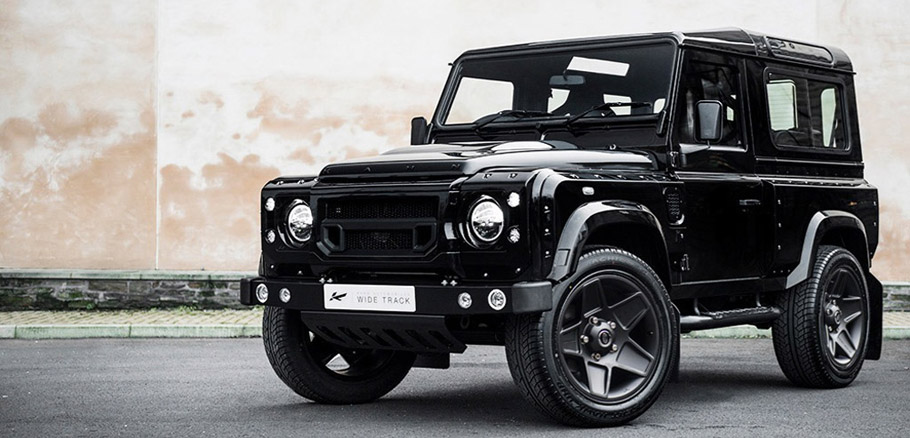 Land Rover Defender has been on the market for a total of 68 years before it rolled-off the factory line in January this year. There are a lot of people disappointed and dissatisfied from this fact, but creatives always search new ways for making the world a better and more beautiful place: in other words – continuing to keep a good memory of the iconic Defender.
As we know, Kahn Design is one of the best tuning brands over there, which are the most skillful when it comes to customizing a Land Rover vehicle. To say last goodbye and pay homage to the icon, they have released a second variant of The End Edition of the Defender. And it definitely looks captivating.
The Exterior Styling
On the outside, the masterful model has been adorned with custom front and rear wide wings, which feature integrated vents and exposed bolt apertures. There is also a new front bumper that incorporates integrated lighting and a sump guard. An X-Lander front grille and mesh hood vents round out the facelift.
SEE ALSO: The End Edition is Kahn's Best Land Rover Defender Project So Far 
The tuning continues with a set of 9.0 x 20 Mondial wheels in Volcanic Black that were fitted with 275/55/20 tires. Behind the wheels we see painted brake calipers, which are supported by suspension lift, twin cross-hair exhaust system and hard-wearing mud flaps in delivering better off-road performance.
At the back, the changes include only Chelsea Truck Company's spare wheel cover.
Kahn Power Upgrade
Like the first End Edition, this one is fitted with Kahn's Power Upgrade. It plugs directly into the engine's connection points, thus boosting the output, power delivery and fuel economy. The hardware works perfectly with the original equipment connection points, which enables easy fitting in minutes. So far, we haven't received any detailed information about the benefits it gives to the Defender.
Luxurious Interior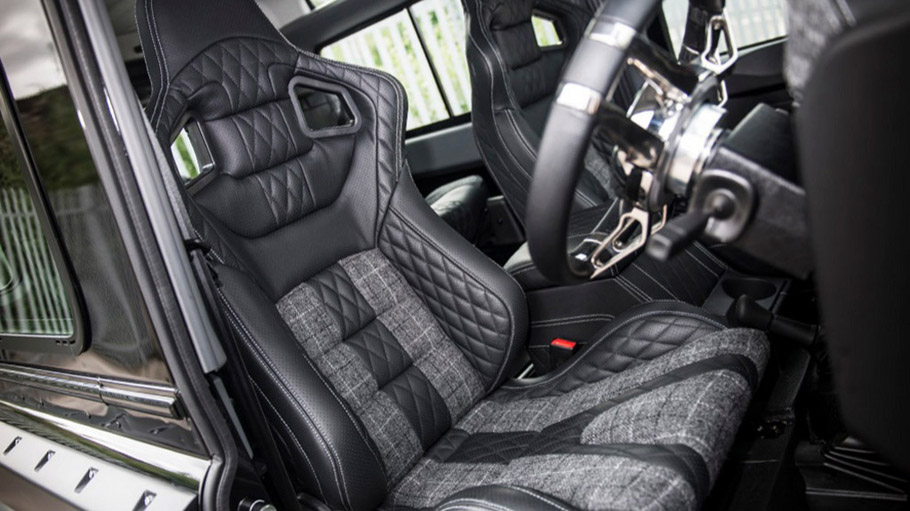 The cabin of the car features "wealth of custom tailored opulence". Here have been included new front and rear GTB seats in quilted and perforated leather with Harris Tweed inserts. The same design approach have been used for the centre glove box, passenger dashboard, handles, door panels, instrument binnacle, sun visors and the headliner. At last, the Churchill time clock, Kahn billet and leather steering wheel and vented machined aluminium foot pedals round out the tuning pack.
Kahn's Land Rover Defender 2.2 TDCI XS 90 The End Edition is currently being produced. It will have a starting price of £49,999 and the team at Chelsea Truck Company will create a total of 25 units.
Source: Kahn Design