Jade Pearl Rolls-Royce Phantom is One-Off and Truly Original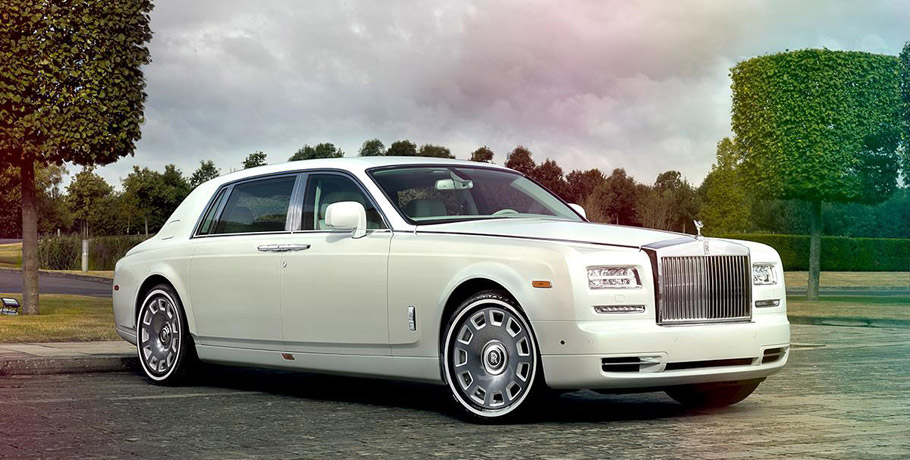 The current Rolls-Royce Phantom you see is a Bespoke creation and it is literally one-off. The ultra-luxurious car has been specifically created for its owner, Mr. Michael Fux. The company revealed little details about the vehicle, and just posted several pictures of the ultimate Phantom. From what we can tell, this Rolls-Royce features unusual combination of colors, especially when it comes to the interior.
But if the name Michael Fux seems familiar to you, we should remind you that this lucky person has already ordered a stunning Bespoke Wraith, which was revealed in the summer last year. Just like the Phantom here, the one-off Wraith featured unique styling. However, unlike the white exterior of the Phantom, the Wraith has Aqeuus Green and Cornish White exterior finish, enhanced by discreet Jade Pearl accents.
SEE ALSO: This Rolls-Royce Phantom is Inspired by Sunrise 
The similarities are inside where the luxurious cabin is decided in vivid Jade Pearl design theme. Everything inside is drenched in Jade Pearl… or green. Literally. Even the smallest details: from steering wheel and floor-carpets to the speakers, instrument dials, vents and rear view mirror casing. Of course, the car has been too personalized with the name of its owner.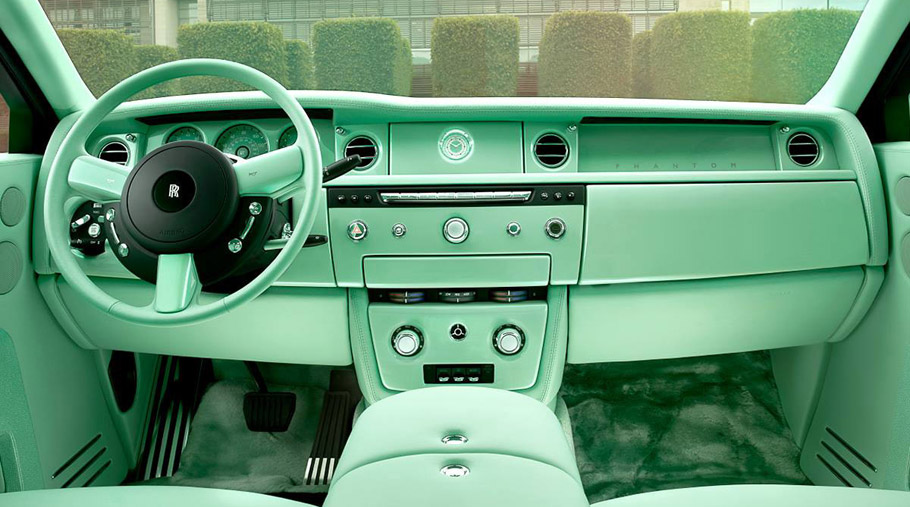 In terms of power Rolls-Royce did not made any changes, or spoke of such. Therefore, the Phantom is just like the other Phantoms in the range, meaning that it is driven by the V12 engine. The unit generates 453 horsepower (338 kW) and 719 Nm (531 lb-ft) of maximum torque. This makes it enough for the bespoke car to sprint from 0 to 60 mph (96 km/h) in 5.6 seconds on its way to a top speed of 150 mph (241 km/h).
Would you change anything in this project and if you had the chance to order a Bespoke Rolls-Royce, which one would it be and what color would you select?
Source: Rolls-Royce Official Facebook