G-POWER offer comfort and power in a single vehicle. Check it out!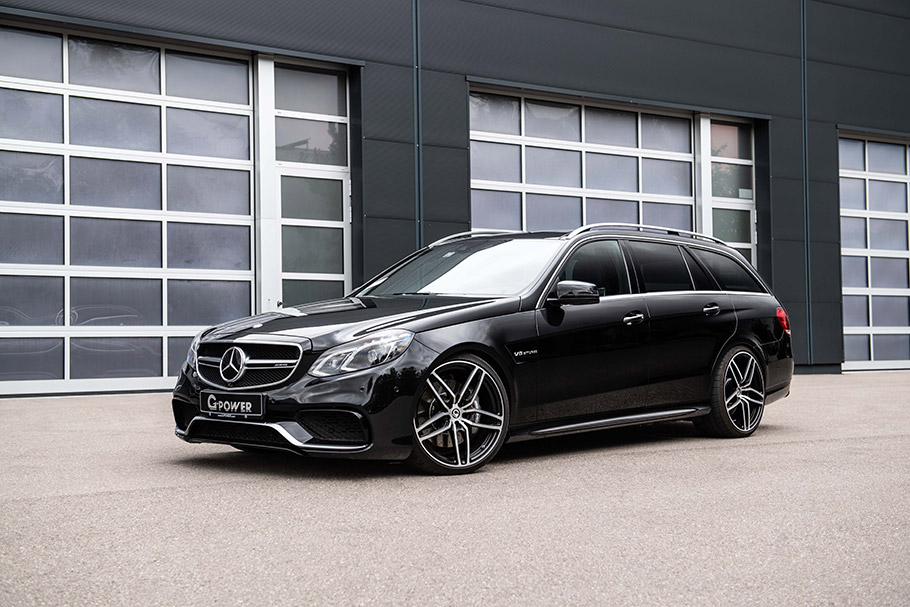 Usually, if not always, car enthusiasts are forced to choose between the comfort of a spacious wagon and the agility of a sportscar. Reason or fun has been the ultimate choice for all fans and automobile buyers and such a question has turned into some kind of fundamental philosophy debate. And although there are still some feasible solutions, there aren't many manufacturers who can offer both features in a single vehicle.
However, we would like to take a look at the E 63 S from 212 series. The vehicle comes with a massive 585hp and 800Nm twin-turbo V8 engine that also offers ample space for passengers and luggage. Ensuring that all high-speed fans will be satisfied, G-POWER team have geared the vehicle with exclusive hardware optimizations and have modified the power processing with special software system in order to give that neat boost for the overall output.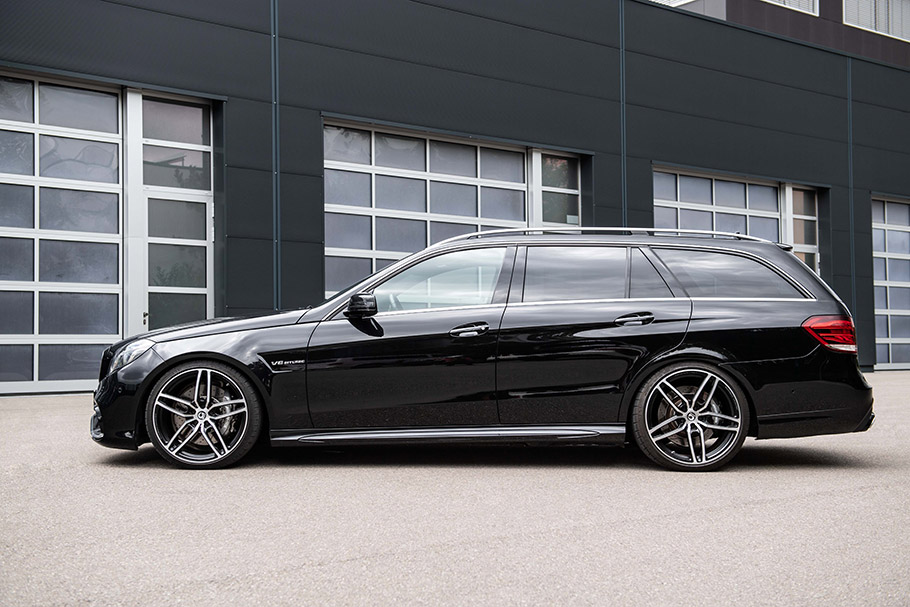 Furthermore, the engine hardware adjustments include revising both turbochargers in order to make them more powerful, there's new stainless steel exhaust system added and new stainless steel downpipes. Long story short, all these tweaks and additions contribute to some incredible performance rates – the 0-100km/h sprint ends in mere 3.1 seconds and with this impressive start the vehicle chases a top speed of 340km/h.
SEE ALSO: G-POWER adds a kick to an already powerful Mercedes-AMG coupe
And finally, the G-POWER E 63 S AMG features some neat new visuals that mark the internal changes. This includes new set of HURRICANE RR 20-inch forged wheels with five classic double spoke sport high-performance 245/30 ZR20 and 285/25 ZR20 tires. Sweet!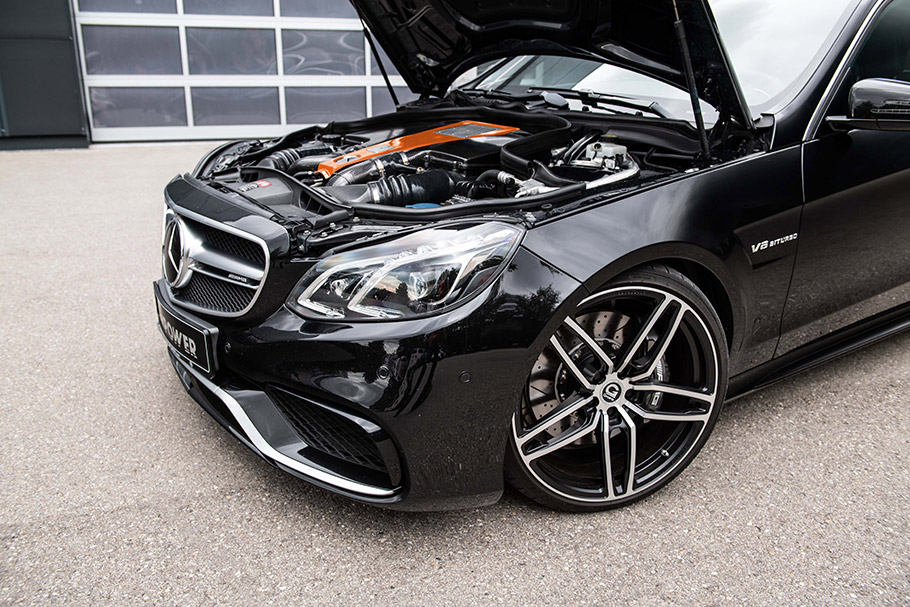 Source: G-POWER