G-Power Unusually Boosts the Mercedes-AMG S63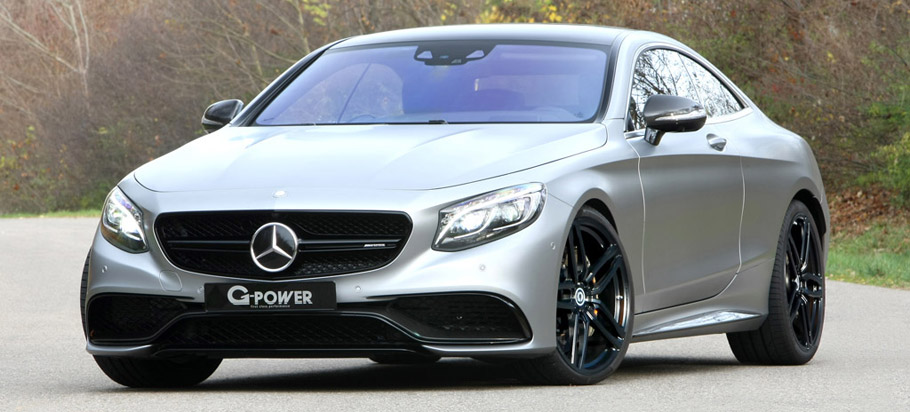 G-Power is mainly responsible for the transformation of BMW cars. So this is the reason why this project is rather unusual, because it involves a Mercedes-AMG S63. Besides the new styling feats it has been equipped with, it has also received performance boost and Vmax extender. Dressed in beautiful matt-pearl grey color, this car exudes masculinity and prominence. And here are the details:
The Wheels
This S63 AMG runs on special in-house created Hurricane RR forged alloys, which are ultra weight and come in 20- and 21-inches of size. Besides the Jet Black color, they are also offered in Gun Metal Grey and Stardust Silver, and also feature optional diamond cut or high polished finish. Precisely, the front wheel arches were filled with 9,0Jx20-inch alloys connected with 255/35 R20 tyres, while the rear ones come in 10,5Jx20-inch and were mated with 285/30 R20 tyres.
SEE ALSO: G-Power Says Goodbye to 2015 with Special BMW M3 RS E9X
We know that the weight has a direct influence on vehicle performance, but also that the lower unsprung mass of lighter wheels imposes less dynamic loads on the suspension elements. As a result, the handling and road holding as well as straight-line performance are improved.
Updates for the Engine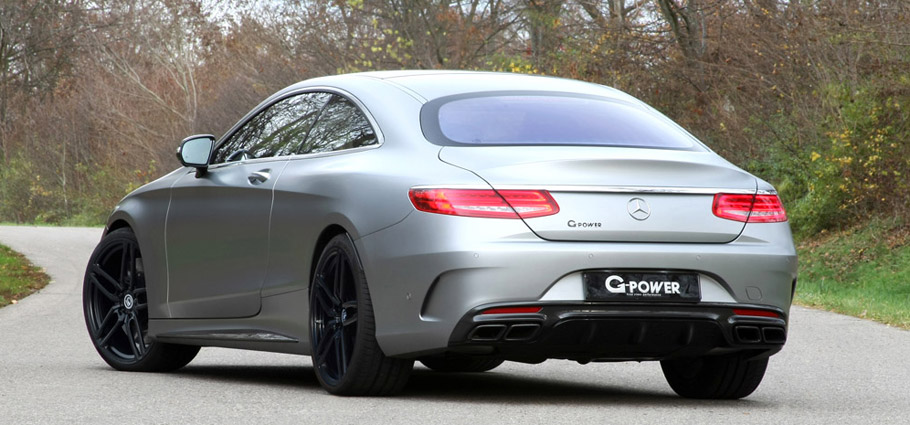 The V8 motor under the hood of the S63 AMG has been tweaked via G-Power's Bi-Tronik 5 V1 power upgrade. The result is spectacular, because it takes the vehicle from the standard 585hp (430 kW) to an incredible 705hp (518 kW), with peak torque swelling from 900 Nm (662 kW) to 1,000 Nm (741 kW).
After the removal of the Vmax limiter, the S63 coupe achieves effortlessly 330 km/h and covers the 0 to 100km/h benchmark in just 3.8 seconds, which is 0.1 seconds faster than the standard time.
Furthermore, there is high performance module, or the plug & play processor-controlled unit also programmed for crisper throttle response. This add-on system is not affected by factory software updates, and therefore the unit is also easily removed with no consequences.
Source: G-Power