DMC Ferrari 458 Italia MCC Edition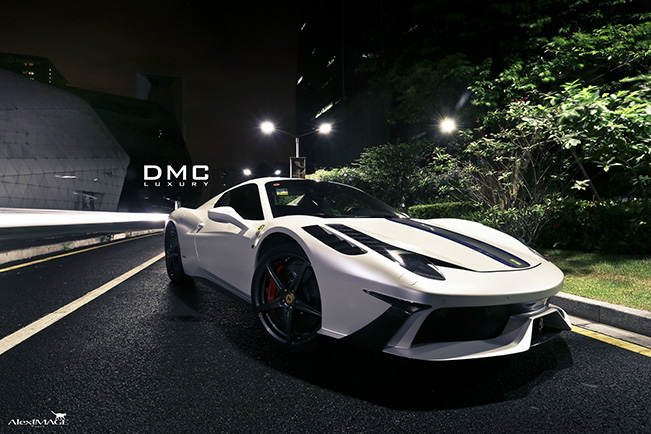 DMC has unveiled their latest project based on Ferrari 458 Italia Monte Carlo. The sports car has received a carbon fiber package and the project is named DMC 458 MCC Edition.
The aerodynamics package includes a new front fascia, a carbon fiber front lip and a side located bumper diffusers. Every bit and piece that can be exposed has been turned into carbon fiber. As the tuning company promises, current 458 owners will love the product. If they don't want the extreme look of DMC 458 Estremo and the DMC 458 Elegante is too aftermarket, the 458 MCC Edition will be the perfect choice.
DMC Ferrari 458 MCC Edition is powered by a naturally aspirated 4.5 liter V8 engine, which develops 570HP (419 kW) at 9,000RPM and 540Nm (399 lb-ft) at 6,000RPM. We are actually wondering whether the car will deliver better acceleration time due to the aerodynamic and consequently weight enhancements. The standard accelerations time for the 458 Italia from 0 to 100 km/h is 3.4 seconds, and the top speed is 325 km/h (202 mph).
Although the 458 Italia is one of the best looking cars of all times, the tuning package from DMC is really spectacular and can be considered by a lot of owners.
Source: DMC