DMC Ferrari 458 Estremo And Elegante Monte Carlo Editions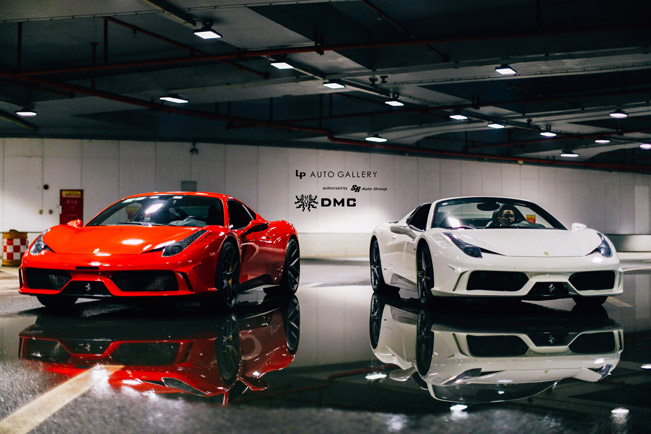 DMC Ferrari 458 Estremo And Elegante Monte Carlo Editions has just been exclusively introduced. The Monte Carlo Styling kit comes to enhance the already existing and popular DMC 458 Elegante and Estremo and to make them even more aggressive in appearance. Although 458 Spyder hasn't even officially launched yet, DMC developed this particular design of the sharp looking white convertible.
To go into details, this body kit adds new special look for owners of the Ferrari 458 Italia. It comprises of a front bumper, a carbon fiber front lip, and side bumper diffusers. The components support a better road feel.
The two cars displayed in the photos below really look out of this world. The coupe and the spyder have been created by DMC in association with LP AutoGallery. The latter is dealer for SR AutoGroup in China. This also leads to the logical conclusion that the cars will run on stunning new PUR wheels.
Precisely, at the front the cars sit on 21" alloys, while at the rear - on 22". The front utilizes Pirelli Sport Tyres in size of 255/30, while the rear has the 335/25. At last, DMC also added a set of sport springs which support the new weight-ratio and handling of the cars.
Source: DMC