DMC Transforms Ferrari 458 Italia With Aero Package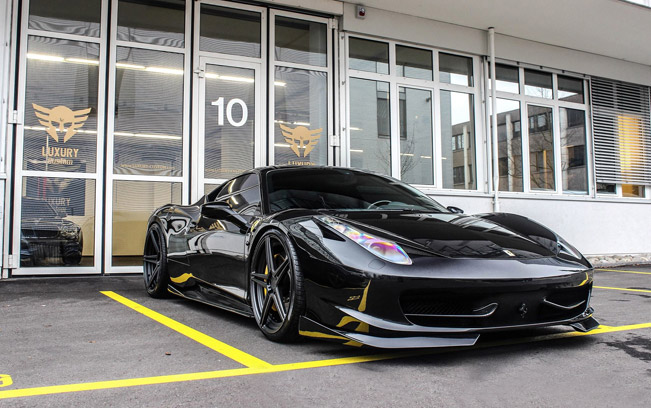 DMC Ferrari 458 Italia ELEGANTE is the latest addition to the garage of finely tuned vehicles of the transformation specialists at the luxury tuning company DMC. The company is more famous with its exceptional modifications of Lamborghini vehicles, however it can also proudly show-off with its current take on the 458 Italia.
The Elegante aerodynamic tuning kit gives this Ferrari even more aggressive appearance, and we have already seen it installed on the 458 Italia Spider last year. Nonetheless, DMC have taken it further with this project.
The Body Kit includes new front lips, side skirts and other details that look great while supporting a better road feel. What is more stunning in the appearance of the Italian car however, is its windows. They all have been blacked out including the side, rear, and even the front window.
To sum up, this is another great transformation delivered by the specialists at DMC, in fact it is truly breath-taking and makes the car looks exceptionally special.
Source: DMC