BMW team showcases M5 Competition models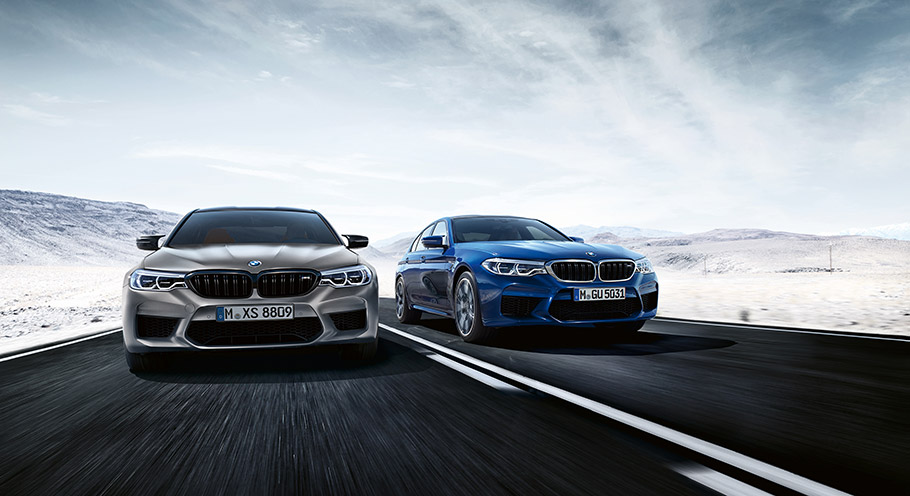 BMW team has launched the new 2019 BMW M5 Competition Sedan. Along with the recently announced M2 Competition Coupe model, the luxurious machine has a lot to demonstrate. And given that BMW is in dominating position in the global automobile market, we do expect that the team would continue to impress us with high quality and advanced technologies.
Design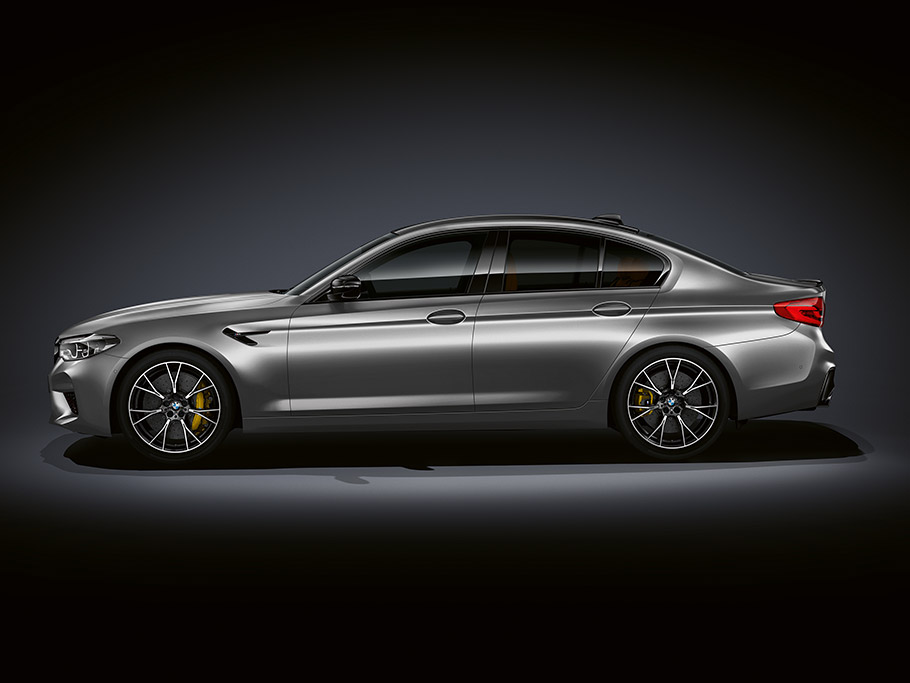 Of course, this one is pure BMW family member – it features menacing expression, muscular stance and aggressive silhouette. What makes it premium and noticeable are the high-gloss black finishers on the door handles, mirror bases and mirror triangles, along with distinctive mirror caps, signature M gills and glossy Shadow Line trim for the door window surrounds and B-pillar trim.
Drivetrain system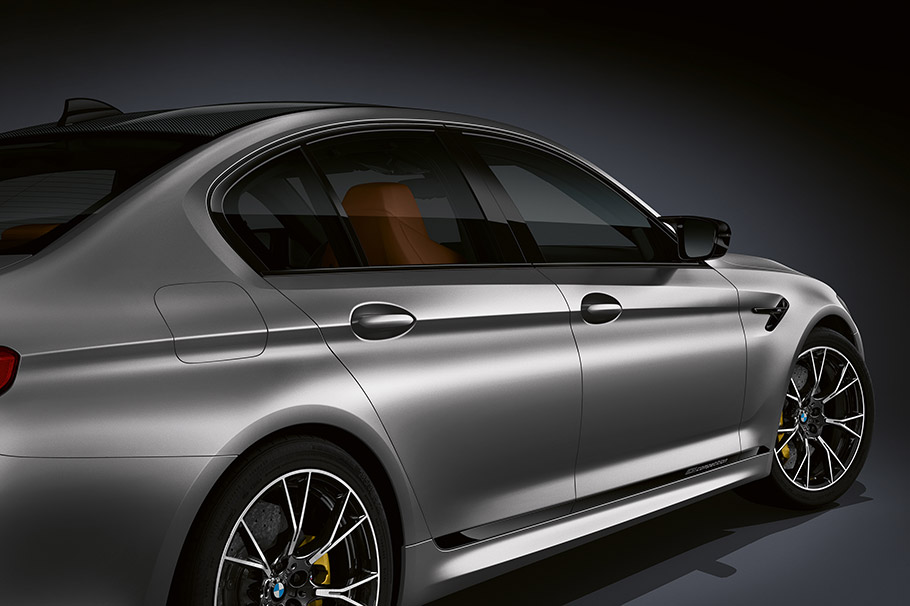 Now we are talking! The vehicle is geared with high-revving M TwinPower Turbo engine that has been fine-tuned and heavily revise. It is a 4.4-liter V8 unit and generates a total of 617 horsepower and 553 lb-ft of torque. It is paired to an eight-speed M Steptronic gearbox that allow short shift times and precise response. It also offers three selectable driving modes.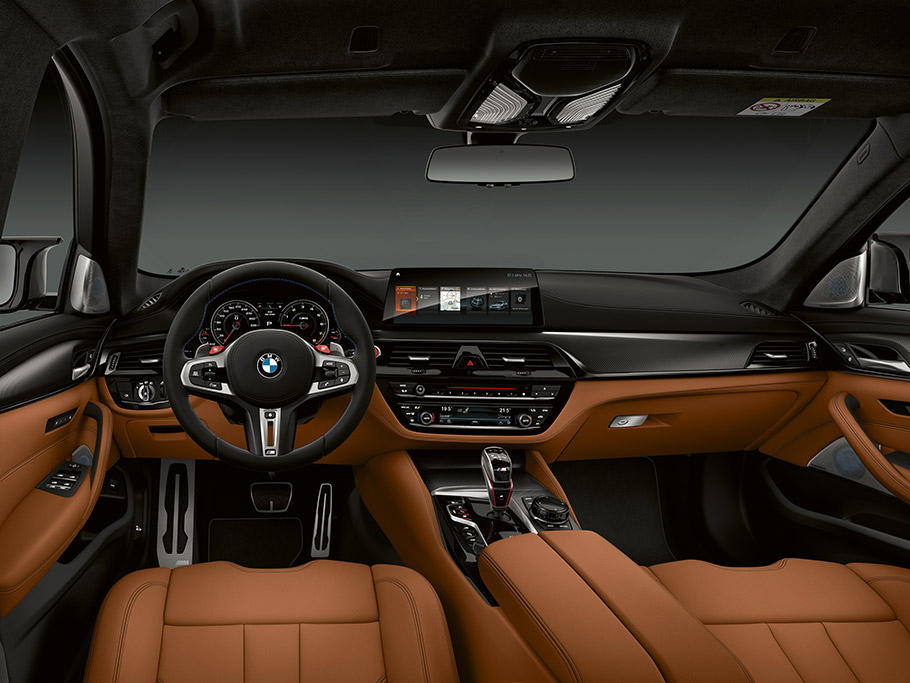 Also, there is a special M Sport exhaust system that redirects power output and a revised chassis. It is a revised system that features enhanced kinematic and elastokinematic capabilities and contributes to better functioning of the suspension system.
SEE ALSO: Lagonda Vision Concept showcases how a contemporary vehicle should look
In terms of braking system, the 2019 BMW M5 Competition comes with six-piston fixed calipers and perforated inner-vented disks at the front wheels and single-piston floating calipers with integrated parking brake at the rear. Also, there are M carbon-ceramic brakes that offer outstanding thermal stability and resistance to wear.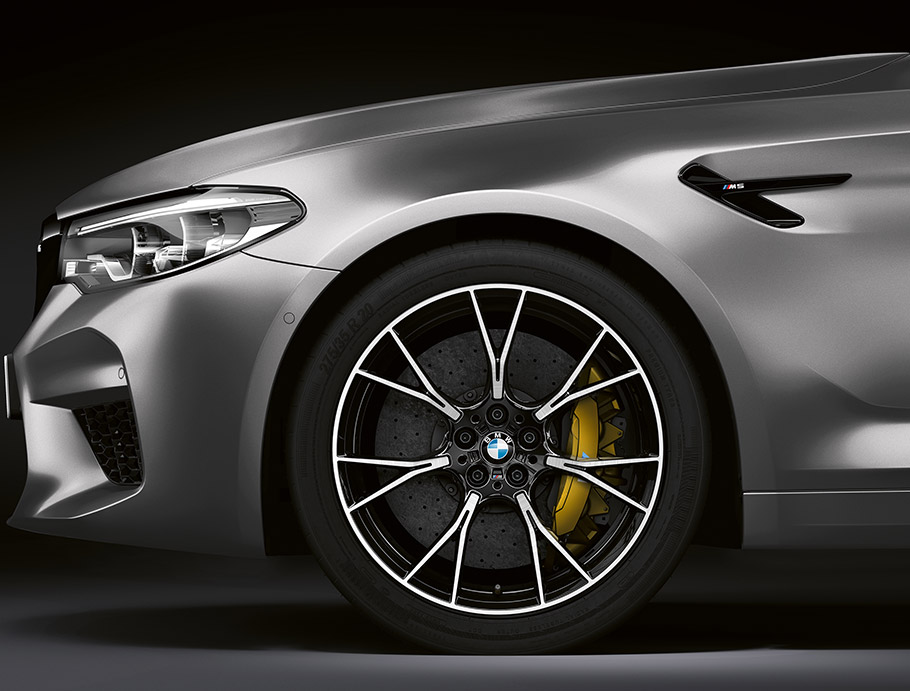 So, how do you like the new BMW M5 beat? We surely love it!
Source: BMW