BAC Mono is a Hidden Rising Star... to Watch For

BAC Mono isn't a car that we talk about every day. But when we do, it is to mark an achievement of this unique British luxury sports car. The reason for this article here is that the vehicle has been announced as a rising star in the Sunday Times Fast Track 100, and precisely has been picked as "One to Watch".
By the way, the company sold 21 Mono supercars around the world in 2015. And it has attracted investment from international backers to help push this further in the next 12 months. This has helped BAC to open several new showrooms around the word and it is predicted that the sales in 2016 are going to be doubled.
SEE ALSO: 2016 BAC Model Year Mono: Is it Vehicle for Earth's Roads or Is It for Moon Hiking?
One of the biggest achievements of the company was at the opening of one of the latest in Hong Kong's Kowloon Bay last month. The new dealership sold eight of its annual allocation of twelve cars on the launch night alone. Furthermore, BAC was clever enough to strengthen its position in Hong Kong with a track day for VIPs and potential customers over the last weekend.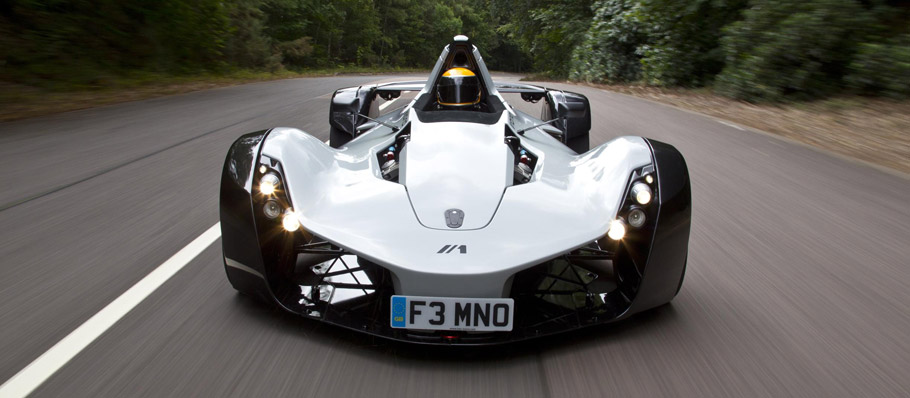 Far East seems to like very much the BAC Mono, since successful introduction of the car to Japan earlier this year. The Japanese dealership has sold five Monos since it opened in July. In addition, the customers in Far East Asia value the car's bespoke driver fitment program, which offers a custom-made seat and steering wheel as well as its limitless options for personalization.
The 2016 Model Year Mono comes equipped with the 2.5-litre Mountune four-cylinder engine. It is capable of producing 305 hp (224 kW) and a sprint from 0 to 60mph in just 2.8sec. The Mono weighs just 580kg, which means it boasts a staggering power-to-weight ratio of 526 hp per tonne.
Now you know why this award isn't a coincidence at all. Maybe it will be a big year for BAC.
Source: Briggs Automotive Company (BAC)