Aston Martin AMR-One Race Car
Aston Martin will hit the new season with specially developed LMP1 race car. The project name is AMR-One and the driver line-up is also confirmed.
AMR-One is powered by a 2.0 litre turbocharged six cylinder direct injection petrol engine, which is created for a new bespoke carbon fibre chassis designed and manufactured by Aston Martin Racing.Power is fed to the rear wheels via a six-speed transverse semi automatic pneumatic shift, Xtrac racing gearbox.
The race car meets all new regulations for 2011 instigated by the Le Mans governing body.
A total of six AMR-Ones will be built, with the factory team running one car in the Intercontinental Le Mans Cup (ILMC) which includes the famous 24 Hours of Le Mans and two cars at selected events.
"Aston Martin's heritage is deeply rooted in endurance sports car racing, so in 2011, we take the next step demonstrating that a small team using advanced design and engineering intelligence will be agile and competitive", commented Aston Martin Chief Executive, Dr. Ulrich Bez.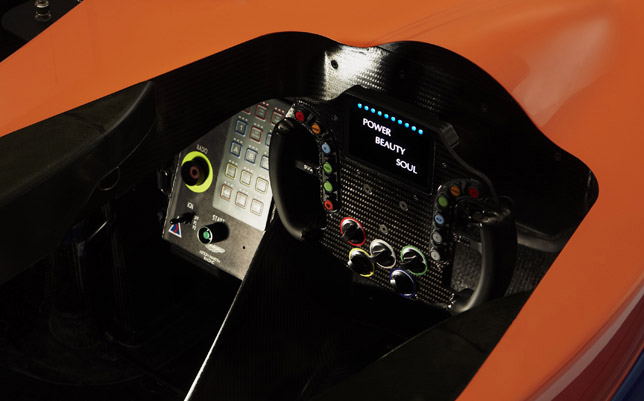 The driver line up for 2011 includes Darren Turner (GB), Stefan Mücke (D) and another driver yet to be announced, who will join the team piloting the 007 car. Adrian Fernandez (MX), Andy Meyrick (GB) and Harold Primat (CH) will be teaming up to drive the 009 car.
"George and the team have been extremely busy over the winter months and they have been working day and night to produce what is not only a stunningly beautiful race car but one which will use the new ACO regulations to best effect", said Aston Martin Racing Chairman, David Richards.
"Just like the road cars, the AMR-One has been elegantly engineered where simplicity runs throughout to produce what we expect to be a competitive and reliable endurance racer", he added.
The AMR-One is expected to test for the first time in early March.
Source: Aston Martin