DMC Fakhuna: Aston Martin DB-S boasting more style and performance
German Luxury Tuner DMC has launched a number of successfull Refinement Packages, including the recent Lamborghini Gallardo "Toro" and the Aventador "Molto Veloce". While only some models make it through a number of harsch project phases before being invested and approved internally, some design never make it to the production stage. Introducing the DMC "Fakhuna", a concept design for the Aston Martin DB-S.
Most significant change is an aggressive new front bumper fascia, which is equipped with larger air-intakes and a spoiler lip. Between the front and rear side, striking side skirt attachments render an integrated design and give the Aston a lowered and more stretched look. In order to reduce the lifting forces at the back axle, DMC engineers envisioned a shapely spoiler which can be fitted on the rear lid and enhanced with a matching three-part rear diffuser. The latter optically extends the side skirts downwards and skilfully enhances the two end pipes of the DMC sport exhaust system. Basically, carbon fiber and real actual gold are the dominant colours in this styling package.
One of the technical highlights in the tuning programme will be the new three-part DMC forged alloy wheel. The rim combines both sportiness as well as elegance. The concave rims and the titanium bolting emphasise the dynamism of the wheel, the highly-polished rim flange on the other hand renders a noble appearance. DMC offers the wheel/tyre combination measuring 9,0Jx21 inches with 245/30ZR21 tyres at the front and 10,5Jx21 rims with tyres measuring 295/25ZR21. The new aluminium wheels are accentuated with special chassis springs which lower the centre of gravity of the Aston by 30 mm at the front axle and by 20 mm at the rear axle. At the same time, this enhances the handling of this sports car.
As part of the performance upgrade, the Duesseldorf based engineers developed sport catalysers and sport end mufflers. The components made of titanium steel render an impressive sound setting and emphasise the sportive value of the DMC-makeover.
While the Fakhuna has not made it into the regular production lines, DMC gives the design, which was developed by Dutch artist Wildspeed, a chance to be realized as custom order.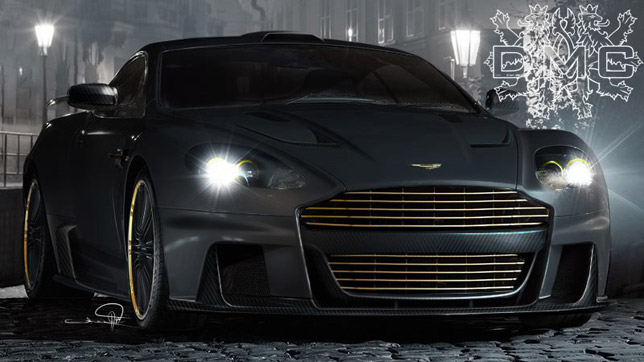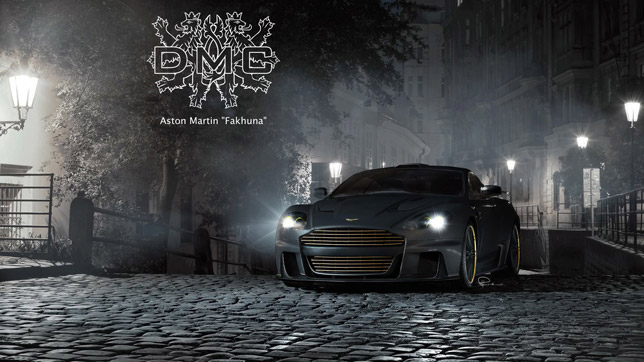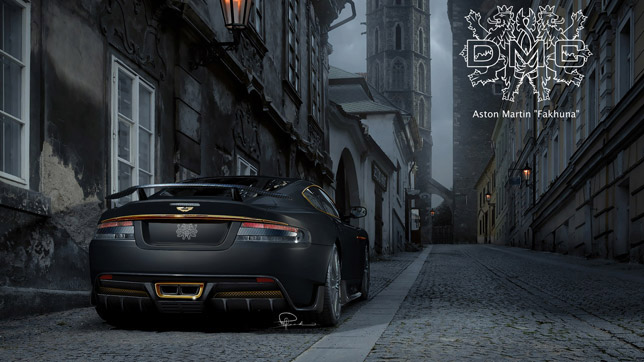 Source: DMC