2012 Aston Martin V8 Vantage - Price £84 995
Aston Martin has announced its range for this year. It includes V8 Vantage Coupe and Roadster models, Vantage S, V12 Vantage and the exclusive V12 Zagato, which will join the range later this year.
The entry-level V8 Vantage is powered by a 4.7 liter naturally aspirated engine with 426PS (313 kW) mated to a 6-speed manual, but 7-speed Sportshift™ II automated manual is available as an option. With an additional gear, closer ratios, lower final drive and a quicker, refined shift quality, this new gearbox – designed and manufactured specifically for Aston Martin – provides faster and more precise shifts, optimises acceleration and delivers a sporting driving experience. The starting price is 84 995 or €108 500 in Germany.
The powerful Vantage S has a price tag of £99 995 or €128 500 in Germany. It has the same engine, which is slightly boosted to 436PS (321 kW) at 7300RPM and 490Nm (361 lb-ft) at 5000RPM. It also has Sportshift™ II close-ratio 7-speed automated manual transmission as standard, a sports exhaust system and carbon fibre detailing.
The V12 Vantage has a 6.0-litre V12 engine producing 517PS (380 kW) and 570Nm (420 lb-ft). Top speed of 305 km/h (190 mph) and 0-100 kp/h time of 4.2 seconds.
The exotic V12 Zagato, created in 2011 to celebrate the 50th anniversary of the iconic DB4GT Zagato, will be delivered later this year.
Combining iconic styling, thrilling performance, true craftsmanship and exclusivity the revitalised Vantage range boasts unprecedented breadth and appeal. The revised V8 Vantage together with the rest of the range is available to order now from Aston Martin's global dealer network.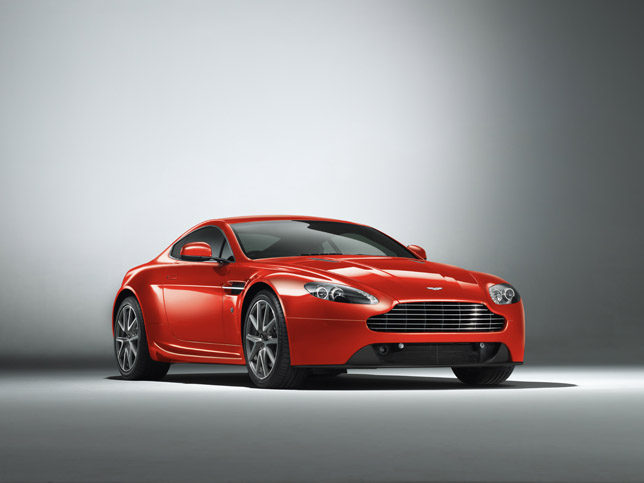 Source: Aston Martin