2015 Honda Civic Type-R [spy photos]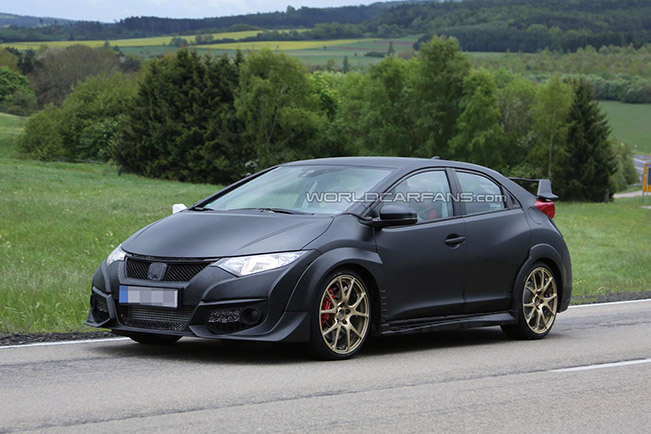 Worldcarfans has published several spy photos of completely undisguised 2015 Honda Civic Type R. The upcoming hot hatchback comes with an aggressive body kit and a powerful engine.
The new Civic Type-R has been tested alongside with Mercedes-Benz A45 AMG, Renault Megane RS and the new Golf R. The Concept version of the model was introduced at the Geneva Motor Show earlier this year.
The exterior boasts modified front and rear bumpers, a pair of aerodynamic side skirts, extended front fenders and a big rear wing. There is also a new rear diffuser, a four-tailpipe sport exhaust system and dark-yellow alloy wheels fitted with performance tires.
The engine under the hood is expected to be a 2.0 liter four-cylinder turbocharged petrol with over 280HP (206 kW). Seat Leon Cupra 280 has already raised the bar with the epic lap around the Green Hell, so all new hot hatchbacks will have at least and over 280HP in order to be competitive. Of course, big brake systems and performance wheel set are compulsory. So, everything will be reduced to the better platform.
We expect the Megane RS 275 Trophy to be the new King of the Ring, until the Civic Type-R is officially on the scene.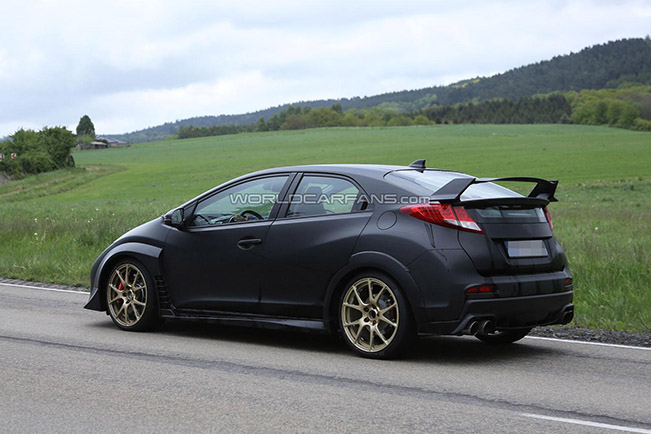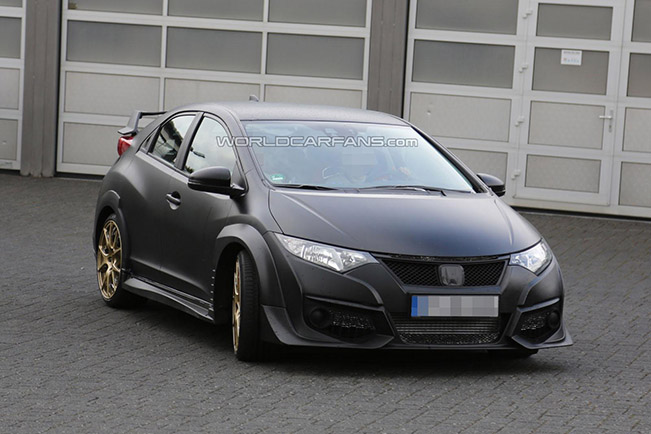 Source: WCF