2015 Honda Civic Type R proves itself worthy at Europe's most famous race tracks

Honda's so-called "race car for the road", the Civic Type R, has made some notable achievements at five legendary tracks in Europe.
In fact, Honda team itself is inspired by the Civic Type R and its European dominance and the impeccable results at the Nürburgring Nordschleife back in May, 2014 and created a new challenge for the Type R.
The high-speed campaign started on a rainy day in April at Silverstone, where the Three-time British Touring Car Championship winner Matt Neal took the wheel and set time of 2 minutes and 44.45 seconds. In fact, not content with this time, Matt and his fellow team members decided to have another shot at the track and a month later they scored a lap time of 2 minutes and 31.85 seconds. Sweet.
Then, in early May, Honda team decided to have a try at the Spa-Franhorchamps circuit in Belgium. The well-known track, loved by many, was taken by Honda Racing member Rob Huff. He managed to set a time of 2 minutes and 56.91 seconds.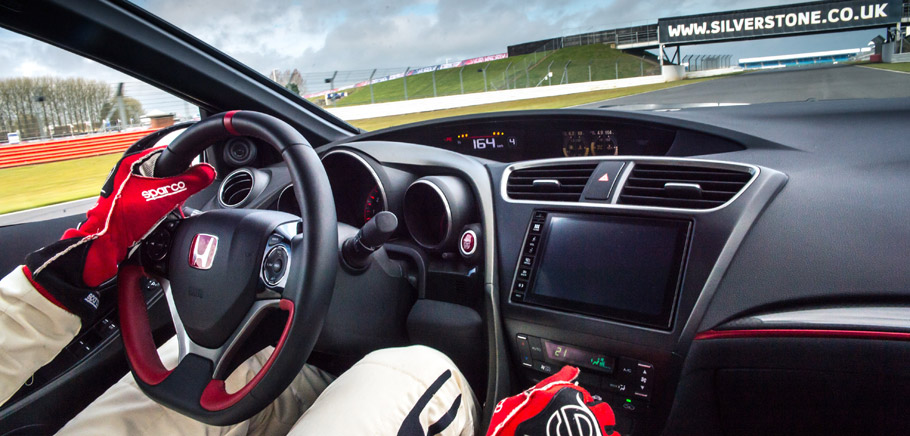 After that, the team made to successful attempts at Italy's Monza circuit. A Honda team member from WTTC squat, Norbert Michelisz tamed the beast and hit a time of 2 minutes and 15.16 seconds.
And before the last step at the Hugaroring, the Honda squad went to the historic Estoril with Tiago Monteiro for a ride. Sadly, there was a dramatic crash at the WTCC Race of Germany that put the Honda ace out of action, but just a day later, Bruno Correia, a well-known Portuguese racer scored a time of 2 minutes and 4.08 seconds.
SEE ALSO: 2016 Honda Civic Coupe takes home another award! Details here!
And lastly, the team arrived in Hungary for one last ride on 6th of June. The chosen driver was once again Norbert Michelisz. He pushed the vehicle to the limit and set a benchmark of 2 minutes and 10.85 seconds. Cool.

So, how do you find these achievements? Write down in the comment section below!
Source: Honda