2015 Honda Civic Type R [render]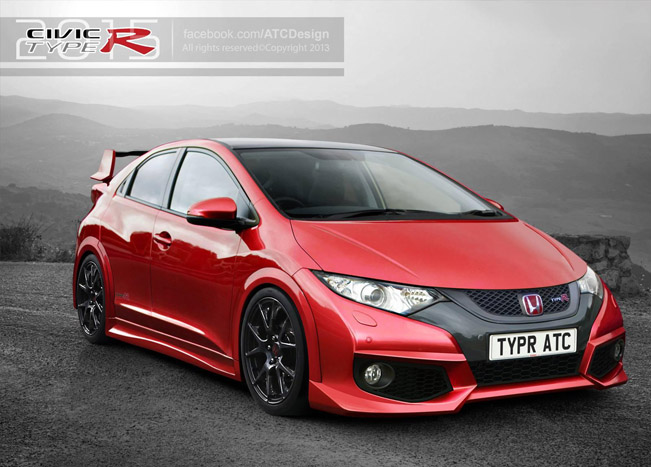 ATC Design has published in Facebook several renderings of the upcoming 2015 Honda Civic Type R. The hot hatchback comes with improved performance, handling and nice styling.
The exterior boasts an aggressive aerodynamics package including new front and rear bumpers, modified side skirts, big rear wing and 4-tailpipe sports exhaust system. The ride height is also reduced. The new Civic Type R rolls glossy black multi-spoke alloys fitted with performance tires.
The power is coming from a 2.0 liter turbocharged petrol providing 280HP (206 kW). The new Civic will try to steal the record for stock FWD vehicle on the Nurburgring (currently held by Renaultsport Megane 265 RS Trophy).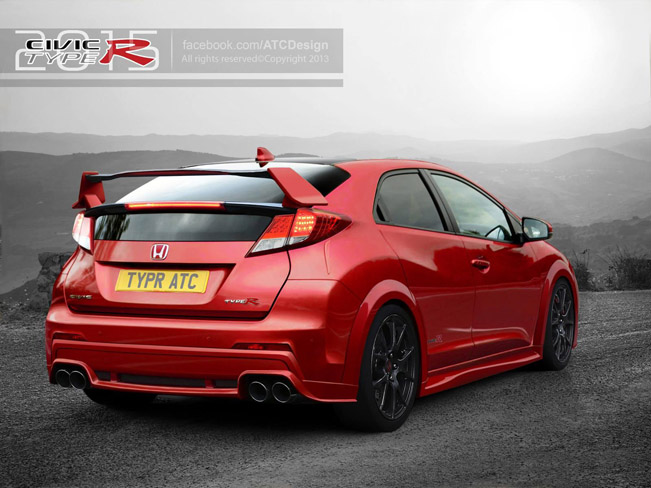 Source: ATC Design