2012 Bugatti Grand Sport Vitesse
Bugatti has celebrated the world premiere of Grand Sport Vitesse in Geneva Molsheim. 2012 Bugatti Grand Sport Vitesse is the most powerful roadster of all time.
It is powered by an 8.0-liter sixteen-cylinder quad-turbo engine with 1200HP (882 kW) at 6400 RPM and 1500Nm (1107 lb-ft) at 3000RPM. The official top speed is 415 km/h and 0 to 100 km/h is just 2.5 seconds. However, the Grand Sport is able to top 431 km/h.
The Vitesse therefore also ensures the supreme range of excellent features one would expect of a Bugatti super sports car, from precise driving dynamics to extraordinary acceleration and braking.
"The rapid success of the Super Sport convinced us to increase the performance of the Bugatti roadster. Once again our engineers worked hard to demonstrate that Bugatti is able to constantly redefine the boundaries of what is technically feasible," commented Bugatti President Wolfgang Dürheimer.
"We did our utmost to transfer the achievements of the Super Sport over to the Grand Sport, thereby turning open-top driving itself into an extraordinary experience at high speed.", he finished.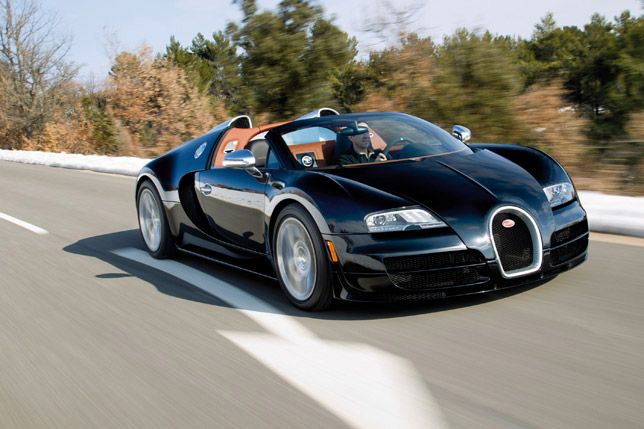 Source: Bugatti