2011 Aston Martin V12 Zagato
Aston Martin has revealed the new V12 Zagato endurance racer concept. The car will make its official debut at the Villa D'Este Concours in Italy.
"The Zagato design language is a perfect complement to our design and engineering expertise. After 50 years of the two companies being associated with each other the partnership has produced some of the world's most iconic cars.", commented Dr Ulrich Bez, CEO of Aston Martin.
"Of course, fifty years ago Italian design houses were widely seen as leading the way with new designs but now and supported by our independency, Aston Martin has its own in-house design ability so this new venture with Zagato is more collaborative than it perhaps would have been in the past.", he added.
"The task for us has been to create a concept that is a natural successor to those iconic cars that have gone before. Matching the technology of the age with the traditional skills vital to deliver such a bespoke and exclusive sports car will lead to a strictly limited run of road going V12 Zagatos.", Mr. Bez fisnished.
The project started in 2010, when Aston Martin and Zagato had initial meetings and took the decision to proceed with the project.
V12 Zagato features a new handcrafted aluminium body, a mighty 6.0 liter V12 with 517PS (380 kW) and 570Nm (420 lb-ft) of torque, and specially developed chassis for maximum performance.
The racing debut of the V12 Zagato will be at the 53. ADAC ACAS H&R-Cup VLN round at the Nurburgring on 28th May with a view to two cars racing at the 24 hour race on 25/26 June.  The cars will be driven by an experienced driver team, led for the sixth year by Chief Executive Dr. Ulrich Bez.
The Aston Martin V12 Zagato will be exhibited for the first time at the Villa D'Este Concours on Saturday 21st May 2011.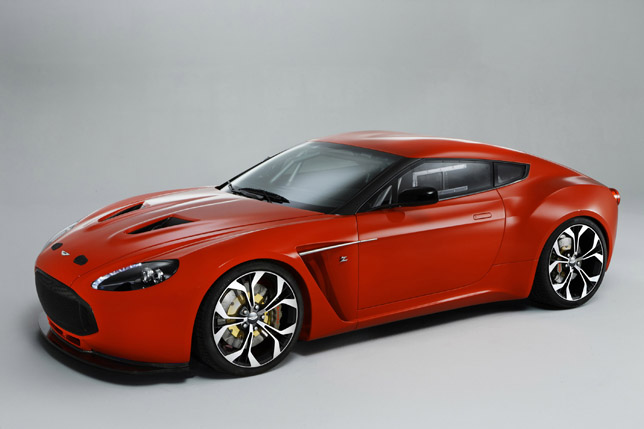 Source: Aston Martin