Spyshots: Possible Volvo XC90 Caught Winter Testing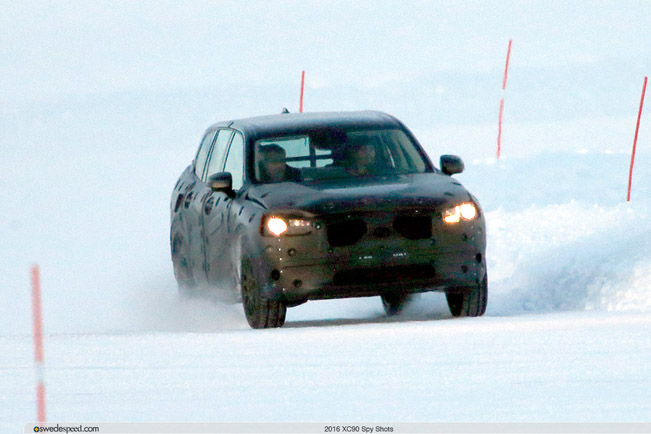 No, this is not the automotive equivalent of a restrained Dr. Lecter. It's a camouflaged Volvo XC90 doing some snowy tests according to Swedespeed. Spy shots courtesy to the guys at CarPix.
Apparently, there are some similarities to be drawn with the Concept XC Coupe that took over Detroit last month. However, the extra cladding is so thorough that you would be forgiven to think that you are looking at BMW's X5 series.
The XC90 is set to make an official debut sometime this fall. Volvo are adamant that the original XC90 capabilities will be perfectly preserved (3-rows setups included). Still, the new one will be the first Volvo to use the company's SPA platform along with the Drive-E (VEA) powertrain layout. Supposedly, XC90s intended for the US market will churn out at the very least 302 hp. Don't be surprised if they throw in a couple of electric motors as well. Also, Aisin Warner 8-speed transmissions will be coming as standard.