Volvo V40 D4 Adds New Drive-E Powertrains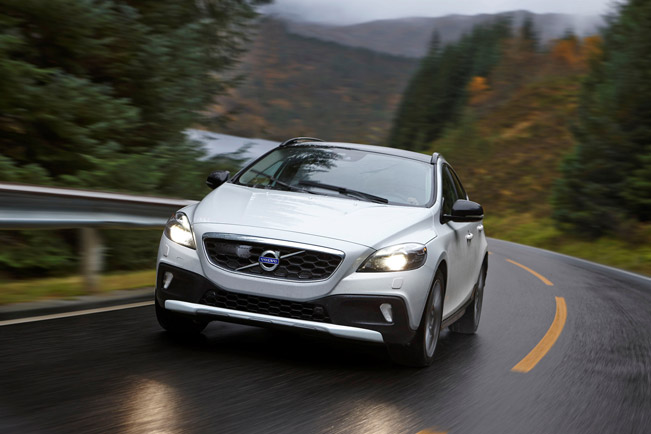 Volvo Drive-E powertrains will now be available for the Volvo V40 and V40 Cross Country. Precisely, the Volvo V40 D4 delivers 190 hp (140 kW) alongside the 85 g/km CO2 emissions. The V40 model can be equipped with two engines from the Drive-E engine family, the 245 hp (180 kW) petrol turbo T5 one and the turbo diesel D4 that provides 190 hp.
Both engines are matched with an 8-speed automatic gearbox which contributes to the refined drive. As an option there is also available the enhanced six-speed manual transmission which was tuned for improved fuel economy, as well as versions with the automatic gearbox that have paddles on the steering wheel for manual gear shifting.
To go even further into details, the D4 turbo diesel not only delivers 190 hp but also can secure 400 Nm (295 lb-ft) of torque. This is due to the world-first i-ART technology which uses pressure feedback from each fuel injector instead of a traditional single pressure sensor in the common rail.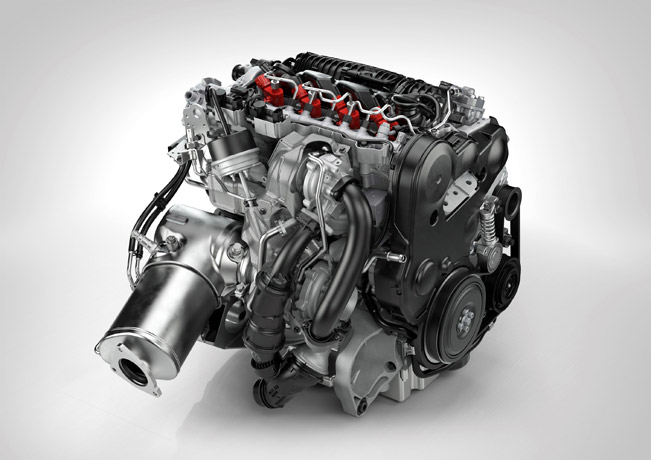 In details, each of the injectors has an intelligent chip on top of it that monitors injection pressure. With the gathered information, the self-adapting i-ART system injects the ideal amount of fuel during each combustion cycle. The diesel powerhouse also includes modifications such as a state-of-the-art twin-turbo, reduced friction and a smart valve solution on the cooling system.
V40 D4 has a fuel consumption estimated at 3.3 l/100 km on a combined cycle, which corresponds to 85 g/km CO2 emissions. The figure for the V40 Cross Country is 4.0 l/100 km and 104 g/km CO2 when it is equipped with the manual gearbox. On the other hand, the four-cylinder petrol turbo T5 unit produces has 245 hp and 350 Nm (258 lb-ft) of torque. The fuel efficiency here is rated at 5.8 l/100 km (136 g/km).
Source: Volvo