Volvo V40 Cross Country Gets All-Wheel Drive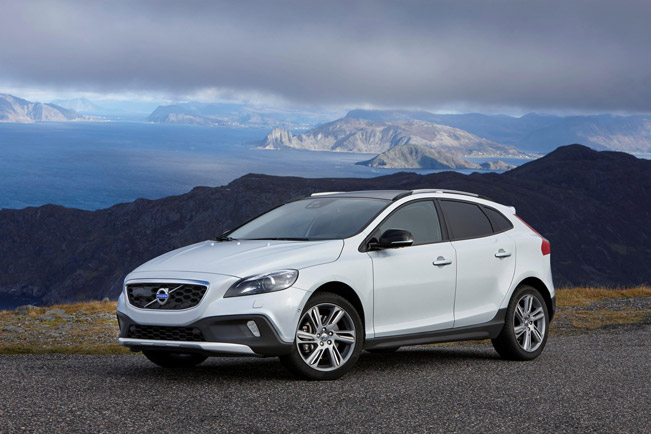 Volvo has announced that its V40 Cross Country will get an added capability of All-Wheel Drive (AWD). The Drive-E powertrain with a 245 hppetrol turbo T5 engine is currently being introduced for the V40 Cross Country. This combination of the Drive-E T5 unit with AWD will make the driving experience for customers more adventurous and they will get all the control they need in any road condition.
The powertrain of the vehicle also delivers 245 hp (180 kW) and 350 Nm (258 lb-ft) of torque. In addition, the Swedish company is also adding the eight-speed automatic gearbox with optional paddles on the steering wheel for manual gear shifting.
Furthermore, the model also shows impressive CO2 reductions. Since last year's introduction of Volvo's ground-breaking four-cylinder Drive-E engines, they have been praised for their unique ability to combine power and efficiency with a small footprint.
The new powertrain has decreased emissions, rated at 149 g/km, when one compares it to the previous generation model. This figure is unmatched for instance by the Audi Q3 TFSI Quattro (179 g/km), the BMW X1 xDrive20i xLine auto (170 g/km) and the Mercedes-Benz B-class (SUV) 220 Sport 4MATIC DCT (156 g/km).
Besides the engine upgrade, V40 Cross Country has also received various enhancements. New additions are the 19" Damara alloy wheel with grey diamond-cut rims. They not only offer extra comfort and off-road capability, but also less noise and added rim protection. There are also new exterior colour, called Power Blue, updated on-board infotainment and navigation system, Sensus Connect.
Source: Volvo