Heico Sportiv Volvo V40 [video]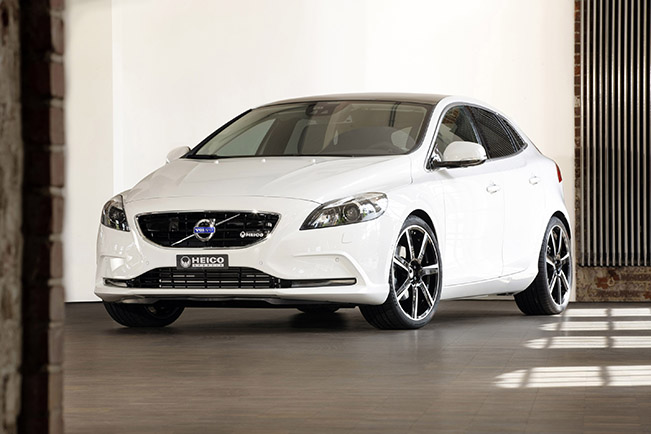 HEICO Sportiv has published a new video presenting their tuned Volvo V40. The most modern camera technology is used to present the car. Pictures and the leading actor impress thereby equally by most brilliant quality and highest detail love.
"As a Volvo tuning specialist, the Volvo V40 offers us an excellent starting point," commented HEICO SPORTIV General Manager, Holger Hedtke.
"It has an attractive design, sporty driving dynamics, and addresses a target group that places great emphasis on quality and individualism. We see it as our mission to hone the Volvo V40's character.", he added.
Several power enhancement programs are available. The product line goes under the name of e.motion®, which stands for "efficiency in motion". A proprietary HEICO SPORTIV technology for high-efficiency power enhancement, it consists of a second, equivalent engine control unit that works in parallel with the original control unit, acting as an independent second "brain". Following the D2, D3 and D4 diesel engines, HEICO SPORTIV now also offers tuning products for the T3 and T4 turbo direct-injection models. In concrete figures, this translates into 200HP (147 kW) power, 300 Nm torque and much improved acceleration and elasticity values.
The newly developed sport brake kit also makes an active contribution to driving safety. The front-axle brake set consists of blue-lacquered 6-piston fixed calipers bearing the HEICO SPORTIV logo in white, 370 mm-diameter steel brake discs, special brake pads and flexible steel hoses.
The result: deceleration of over 10.35 m/s2 and, at 33.5 meters from 100 km/h, also a shorter stopping distance than that of the series produced vehicle.
Source: Heico